REVIEW FROM EHC 2010 SERBIA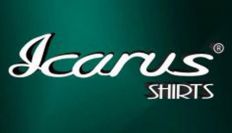 Welcome to Serbia
Thank you to my sponsor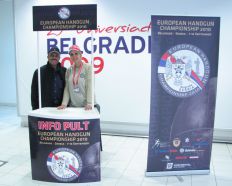 Welcome to Serbia
Roger Madiou and Maya on the welcome dick at the airport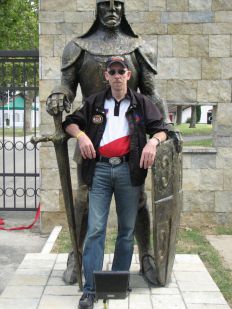 The gate
Me out site the range gate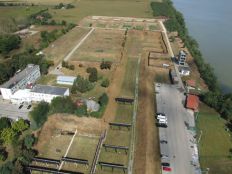 The Range
The range very close to to Danube River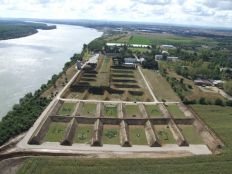 Danube River
The very long Danube River
river of Europe, the second longest river after the Volga. It rises in the Black Forest mountains of western Germany and flows for some 1,770 miles (2,850 km) to its mouth on the Black Sea Along its course, it passes through nine countries: Germany, Austria, Slovakia, Hungary, Croatia, Serbia, Bulgaria, Romania, and Ukraine.The Danube played a vital role in the settlement and political evolution of central and southeastern Europe.
Speed Shot
Me on the small speed shot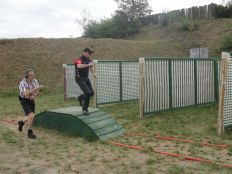 Dansing small steps
Berns was looking on my dansing steps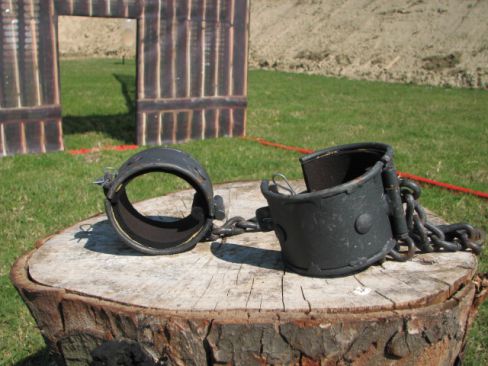 Handcuffs "Props"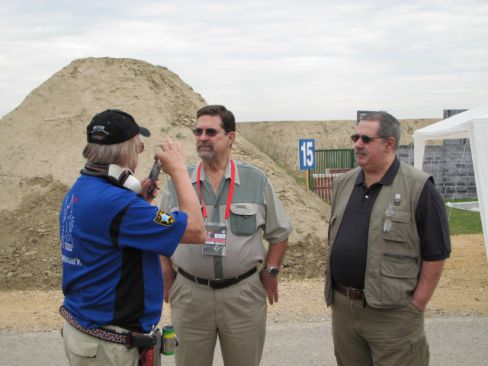 Tim Andersen, Ipsc President Nick Alexakos and Vince Pinto, Tims your magazine is to long :0)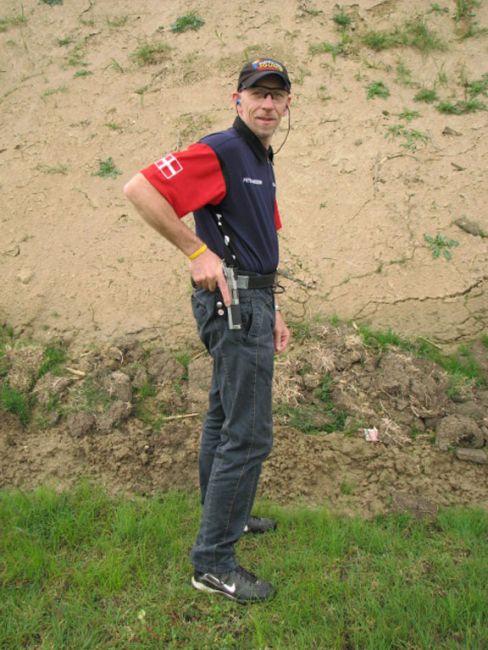 DAA Race Master Holster
Classictarget shooting EHC 2010 with the new DAA Race Master Holster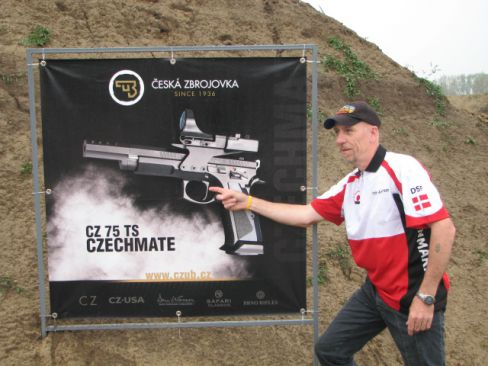 My new gun hihi
Should I try to shoot open ummm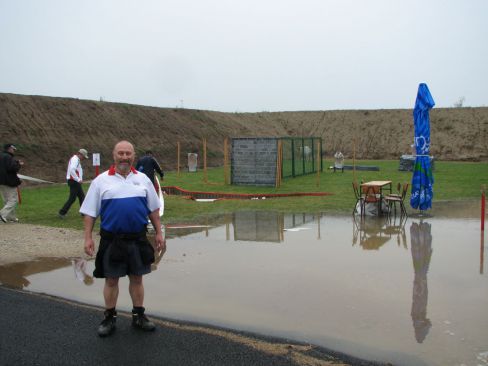 Water stage
Mark is surprised if he can shoot this water stage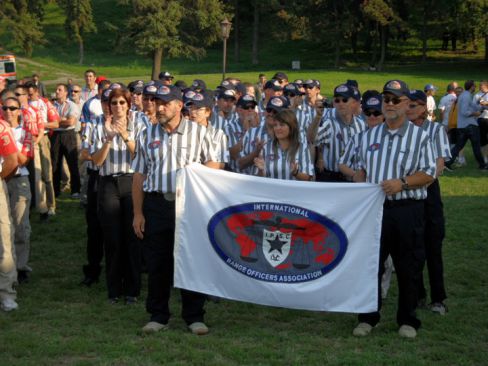 IROA Ready
We are ready to work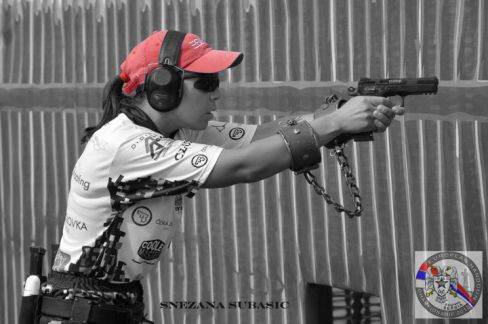 Snezana Subasic
Can I put Snezana Subasic in handcuff next time :0)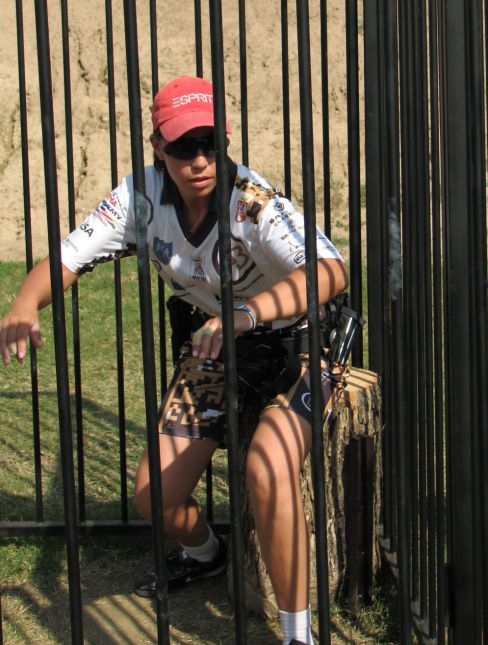 Snezana Subasic
She now in the cage :0)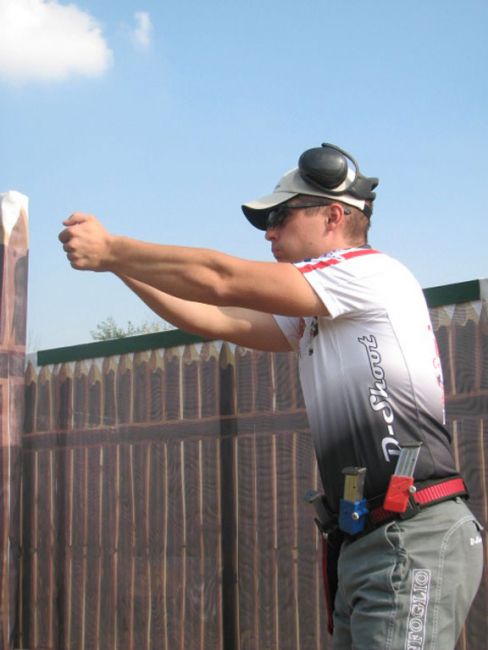 Eric Grauffel
Eric on my stage 10, again Eric did a nice run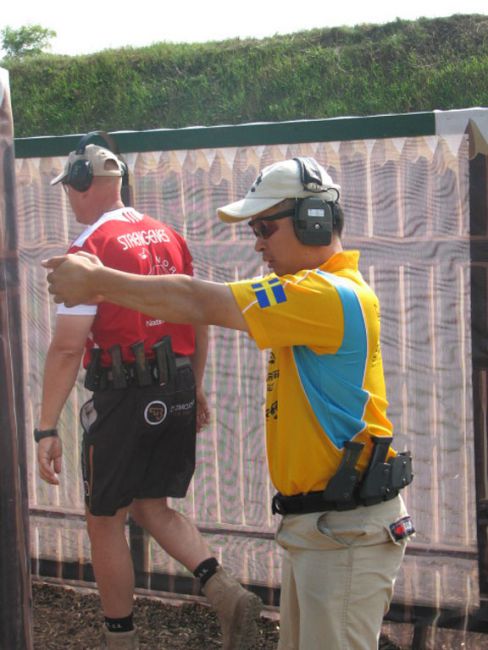 Faj Tran
Faj from Sweden is ready to rock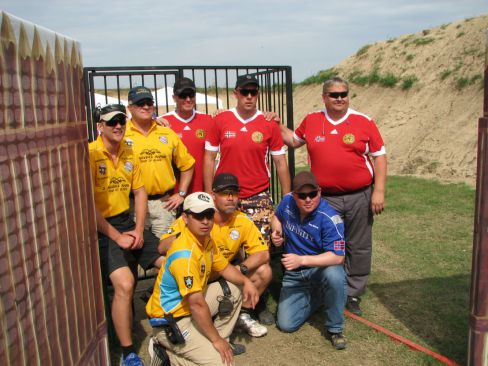 Scandinavian Team
The team from Sweden and Norway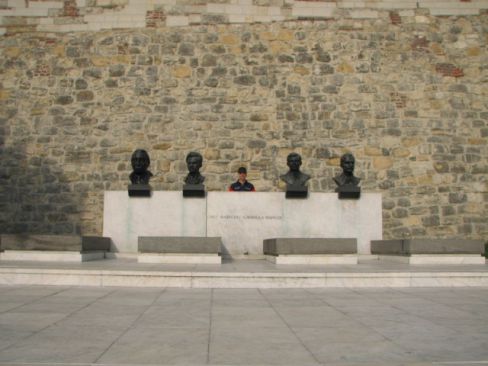 find me
Can you find me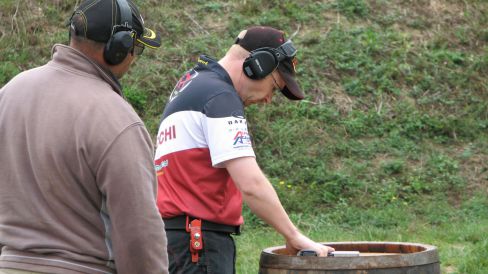 shoot off
Ralf is ready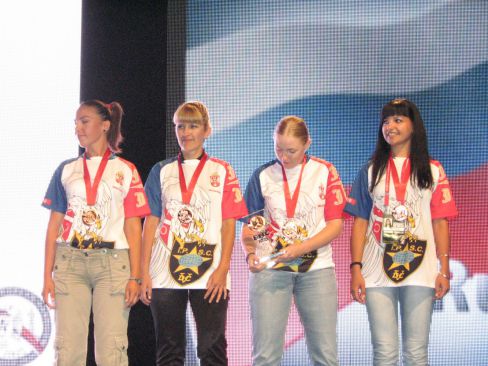 Lady Production Team
Was the winner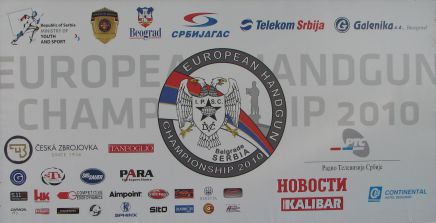 This match report is a review from the EHC 2010 in Serbia
The full day to day report can me seen here on my blogsite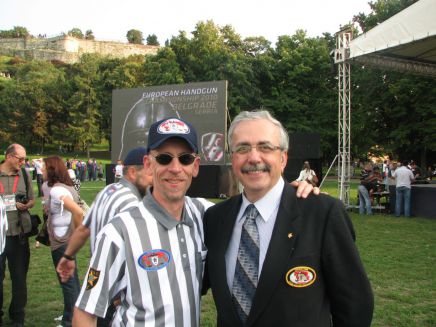 IROA VIP
The IROA president Dino Evangelinos and myself
On May 18 8:43 I got a mail that I have been selected to be an IROA Official to EHC in 2010 in Serbia.
This was to be my first European Handgun Championship, although I had been RO for the World Shoot in Bali in 2008
To meet some of the world's best shooters and give them their best experience and provide a service for them is something special, welcoming them and say thanks and have a good day with a smile and get a smile back is nice.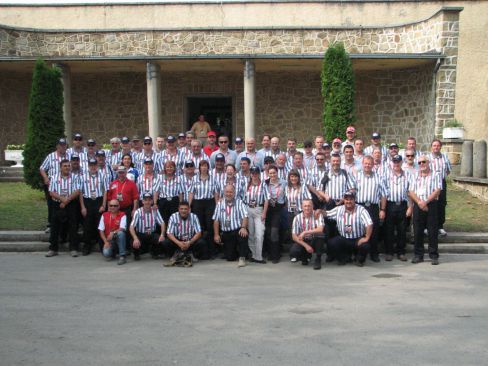 IROA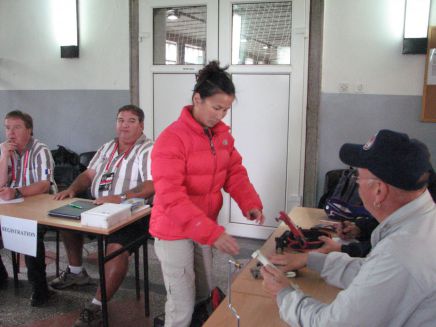 Equipment check
Equipment check here with the Open lady shooter from Philippines Mary Grace Tan
But my first job would be done before I could have the timer in my hand and press my first beep.
I had to be in the pre-match equipment check with the boss from Canada Georges Theriault and Adrie de Bot, Peter Schouwink and Cees Van Diepen from Holland and Jean Francois, and Philippe from France
Although I helped out on the equipment check in Bali, this one was my first real Equipment check job, and it was really exciting. Here you come into contact for the first time with the shooters, see their equipment up close, but sometimes you have to send them to the safety area as there could be something wrong with the safety, too long magazines, hammer fall, etc..
Opening Ceremony
Opening Ceremony was held at the Kalemegdan fortress, which is a giant ancient fortress. There was also an exhibition of tanks, cannons, etc. from the war in Serbia. Incredibly beautiful it was, there was also a huge park belonging to the fort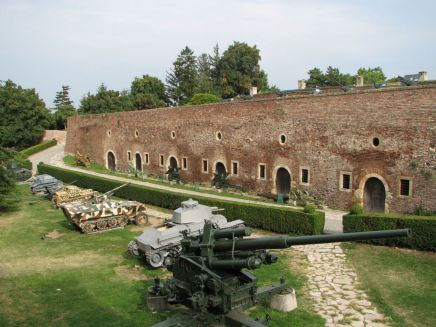 Kalemegdan fortress with tanks, cannons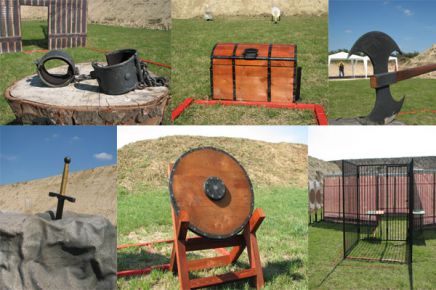 stage props
The actual match was known as "The Battle of Knights" and it was seen on the stage props at the 24 stages, 861 shooters including pre-match and 363 shots that was the size of the match.The props included ship, axes, spears, horses, handcuffs etc. Really nice stage layout. The Stages were divided into 12 short courses, 8 medium courses and 4 long courses.The match was held in Serbia, Belgrade (Beograd), in a huge police compound, and stages stood next to the great Danube River.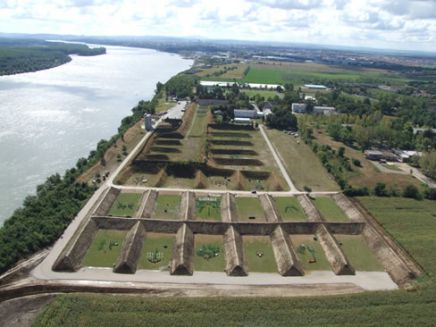 Range views
The Range close to Danube River
The shooting range is huge in serbia, like much of it was newly built for this purpose.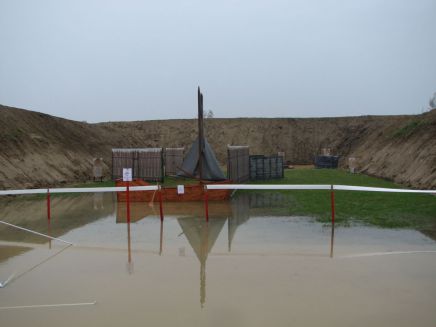 Stage "Danube River"
We were a bit unlucky with the one Pre-Match day, there came a lot of rain and the new area was completely flooded so we could not shoot this part of the match until later. Stage 23 with the boat was nice, - you could not see the difference between a stage or the Danube River :0))
the horse stage
This match cost me 16 mike
When you work as Range Officer then you can shoot the pre-match and that's what I did, the pre-match was over 3 days, when the regular shooter on the main match has 5 days.
So we have to shoot 8 stages each day. I will say the match was an easy match. Many of the targets was close up, but there were too many swingers and they were pretty fast and that don't become me well. I got 16 misses on this match and end up overall with 49,94%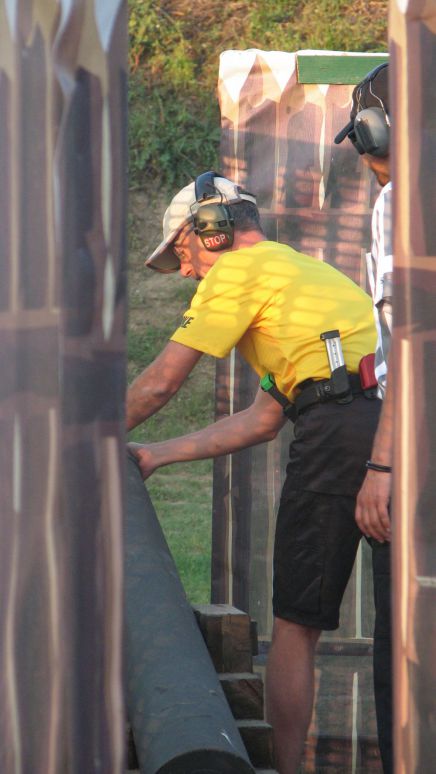 Frants Pedersen Denmark
On stage 9 ready to drop the cannon ball
During the match it was my job to work as IROA floater, I had 2 stages I had to work on. The floater is a new system IROA has come up with and it's a first time we using it. It means you have to work 4 days and have one day off, so the first day off the main match I had the day off, and second and third day I work on stage 9 a long course 13 target incl. a double swinger and 5 mini popper, 31 rounds, start position holding a cannon ball, on signal drop the cannon ball into the cannon then free order free style. Really cool stage to work on and fun too. I got two shooters who dropped the ball beside the cannon, so the swinger don't release, so they had to go back and drop it in and they lost lot of time.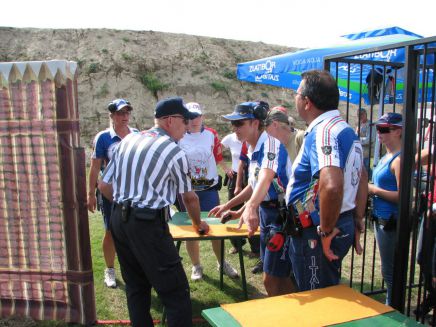 Stage briefing
Day four and five I work on stage 21 the cage stage, also a long course 14 target, 3 mini popper and one plate, 32 rounds, start position seated in the cage, gun and all magazine laying flat on table, on signal free order free style. Here you had to watch out for the occasional shooter running back to get an extra magazine.Then we had many Open division shooters, the time was like 19 to 20 second most of the time, Lars –Tony Skoog from Sweden he did it in 17,01 and Emil Obiot from France 16,69. Then Eric Grauffel walks into the arena and had the stage win in 15,62, and I must say to see and also to work for the world champion it something! When Eric is shooting it look slow until you look on your timer then "wow " again and again the fastest time.
The World and European Champion
As I told I had the great pleasure of having the World champion and European champion Eric Grauffel on both stages. I also had a visit from Saul Kirsch, and not forgetting the beautiful lady teams in Production and Open divisions.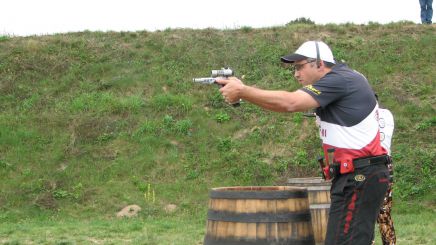 Saul Kirsch from DAA on shoot-off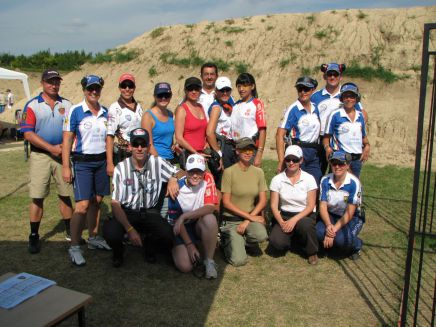 Lady Production Team
The actual match went really well, we had full sun all day except for the shoot off where it was wet and cold. Also at the shoot-off Eric Grauffel took the gold medal.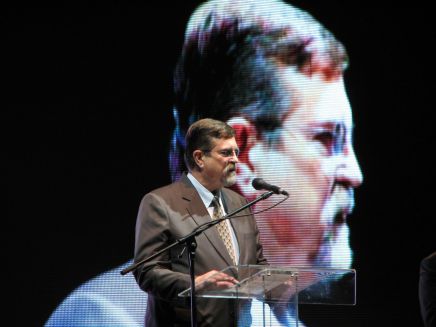 Awarding night
The President of IPSC Nick Alexakos giving speech
The Awarding night where held in Expocentre Belgrade, next door to our hotel Holiday Inn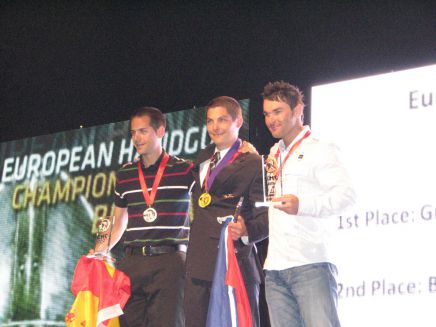 Open Champion
Eric Grauffel with the gold, Jorge Ballesteros second and Martin Kamenicek third
Eric Grauffel won again in Open division, eric Grauffel have now 184 PM and won 250 competitions (including local, national and internation events)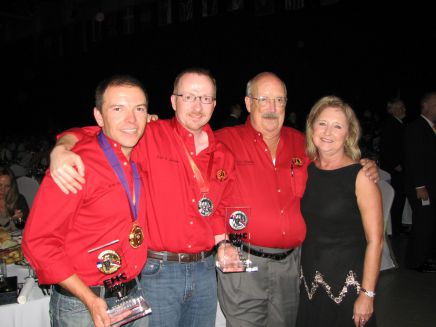 Silver to Denmark
From STI the winner in standard from left Juan Carlos Jaime Spain, second Ralf K. Jensen Denmark, David Skinner STI and his wife Pauletta

And I and the other Dane who was there as RO's were also very happy because our Champ Ralf K. Jensen got his second European silver medal in Standard division.
The winner in Standard was Juan Carlos Jaime Diaz from Spain, second our champ Ralf K.Jensen, over all was Ralf third and Blake Miguez. second.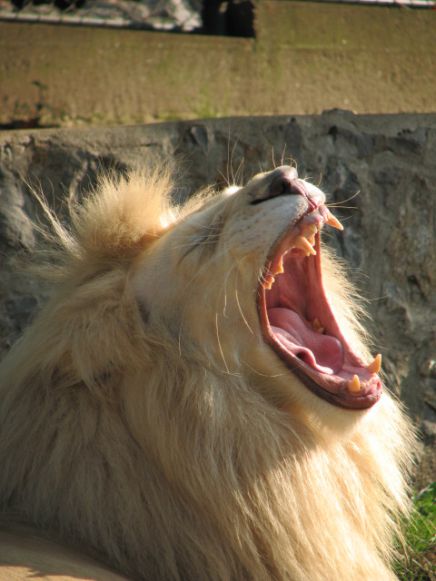 what a match
But it was not just shooting.
We got some time off to look around and I got a huge experience in their local zoo with lots of animals, tigers, snakes, birds etc.. You could get reasonably close which you cannot do back home.