GOTHENBURG OPEN "PUTTE" MEMORIAL AND COPS CUP


MY MAIN SPONSOR
THANK YOU TO MY SPONSOR ICARUS SHIRT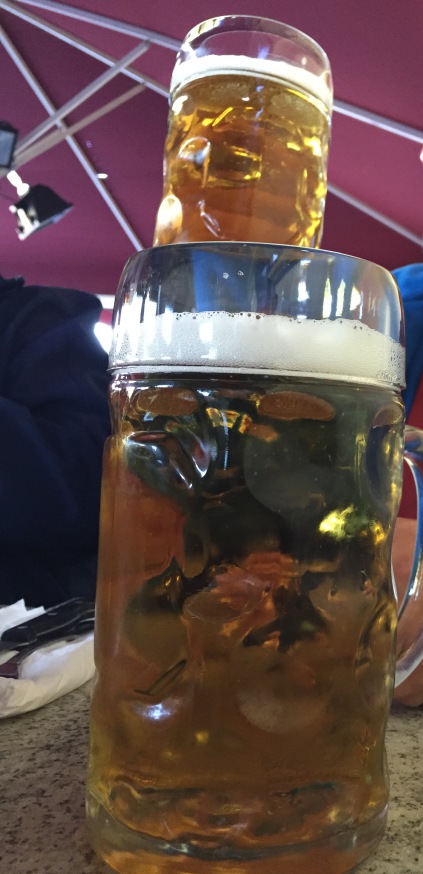 Is that a big beer or what
Nice steak Halta Lottas " Lottes hjørne "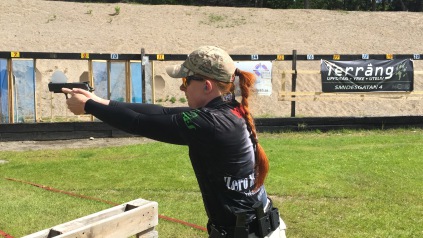 Our Danish laidy shooter Norah Josephsen is again duing fine and she came in on 2nd place in Production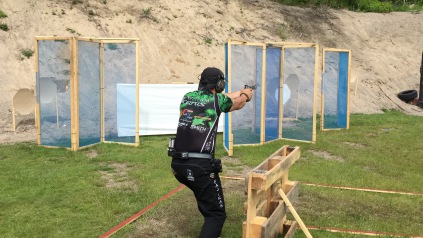 My teammate Faj Tran shooting classic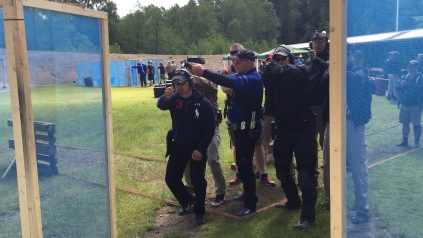 Faj´s squad can we get the swinger from here ??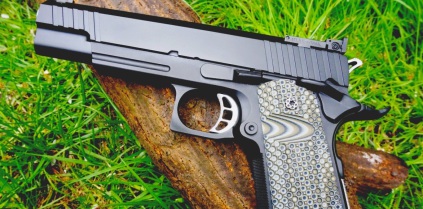 Jack Rømer´s beautyfull classic gun was version 1.2 and for Rooster it will becomes version 1.3. And Jack told me I have used matches and training to organized gun and gear so hopefully I'm 100% ready for DM Kalveboderne in autumn 😈 see you on Rooster Mountain
ICARUS SHIRTS IN SWEDEN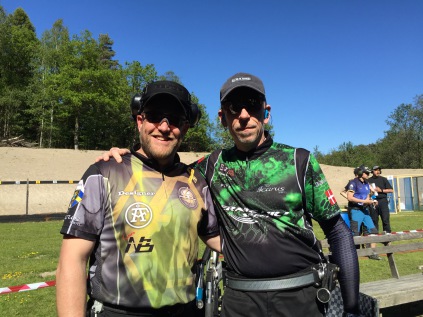 Then it was time again for a trip to Ghøteborg they usually have two matches during the year, the one called Putte Memorial machen named after an old open shooter who was Hans Saren.
The second match is called Cops Cup, but this year they have turned these two matches together.
We are always some Dane who works as Ro in these matches, and it was also no exceptions this time,
I drove up there Thursday night with my IROA friend Gert Hansen and our Danish skillful NROI friend Christian Ditlev.
As all hotels were fully booked, we got one of the cottages on the range to sleep in.
When we arrived, we met two other Danish NROI Henrik Lerfeldt and Claus Stahnke, we took a trip out and looked at the stages before we were sleeping.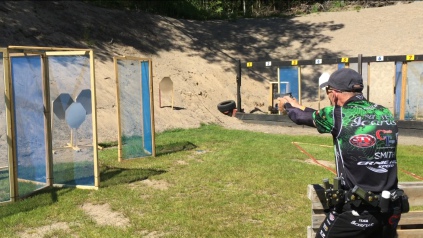 On Friday morning, so we'll see if they've remembered my breakfast and hurray thanks to Magnus there was bread and cheese and the jam came on the last day so everything was perfect ☺
Well it was time to go through all the stages and then we were ready for pre - match
We had to go through 13 stages and finished at 6pm time
Then it was time for a trip on the fixed restaurant Halta Lottas "Lotte's corner" a very good and cozy place with good service and beautiful girls ☺
There were some very large beer on the table, but to big for me, and we got good food only the pancakes we ordered they were not so good, they were then replaced with white and dark chocolate truffles on the restaurant bill and it was not bad uhhhh they were good, it is highly recommended.
Time to sleep so we could be fresh to work as RO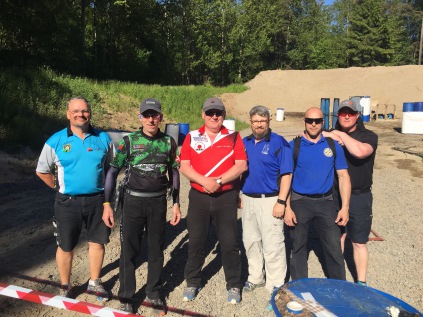 Super squad
I woke up in the middle of the night and went outside and almost right in front of me stood a deer it was crazy to see.
Last year I work as Range Master at Putte Memorial and this year I had to work as CRO on stage 11 it was down on the large grass lawn where stage 11-12 and 13 were . Ditlev was on stage 13 so I could keep an eye on him hihi Gert was on stage 10, Claus on stage 4
I was, as I said on stage 11 with Lerfeldt, it was quite a challenging stage, 23 shots with 11 IPSC targets and a IPSC popper
But when the target stood close to the back berm and distance was 5-15 meters and sticks closely to the target, there were 207 miss at this stages.
Over these two days of main match there was 260 shooters.
11 in classic, 12 in revolver, 48 in standard, 164 in production and 25 in Open.
We had 7 DQ on the match
They had promised rain but there was not so much rain , so it was actually quite nice and warm.
This year, they had to move the stage last year called stage 3 and which this year was stage 5,the police came few days before the match and told they are not allow to shoot in the old place anymore, it was a shame because last year we could shoot stage 5 and 6 independently and this year there were 3 stage instead of as the should be shot separately and patches together.it also applied to stage 8 and 9 and 11-12-13 did Unfortunately we were a little late finish both days.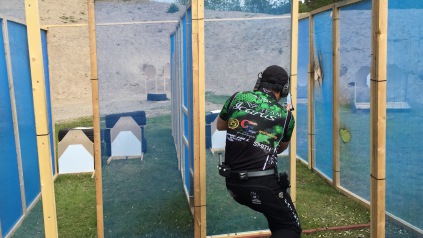 My teammate Faj Tran shot a great match and came in 2nd place , and again this year Faj and I are proud to see so many shooter using ICARUS SHIRTS
Jack Rømer came in 4th place with 80,57% and that was good, it was Jack second level III match with his new beauty Classic Gun.
In Sandard came Andreas Danko in as winner and Mads Andersen third
In Standard Senior came Henrik Lerfeldt in Second and Claus Stahnke in third
In Open Senior came Peter Schieck in as winner and Gert Erling Hansen in second
In Production Laidy came Norah Josephsen in Second just behind Tina Oskarsson
So thank you to my NROI and helper on stage 11. thank you to all the people who make this match with nice and challenge stages, and thank you for let us sleep on the range and got nice breakfast for us this year.