Quickborn Area 2 Regionals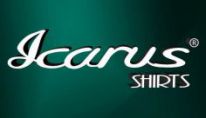 ICARUS SHIRT
Thank you to my sponsor ICARUS SHIRTS the best ipsc shirt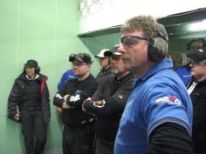 Bernd Lange
Here on the right site its Bernd Lange and site of him Jesper, try to se how they what to shoot the stage.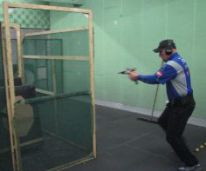 Peter Schieck
Peter Schieck also shooting open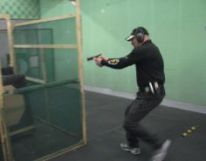 First timer
Jesper shooting standard, and his first time in Quickborn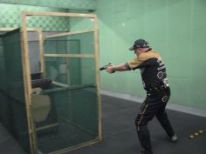 PM Hage
Lars Hagemann goit his PM in Production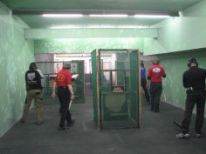 25 meter range
The 25 meter range is not so cold like the 100 meter range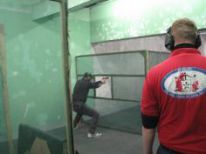 Jesper and Claus
Jesper here under comand by a Danish NROI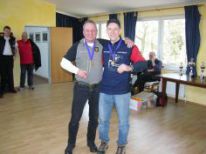 Senior PMer
The two old but good Senior shooter, my good friend super schütze Florian Schwarz, PM in Production, and me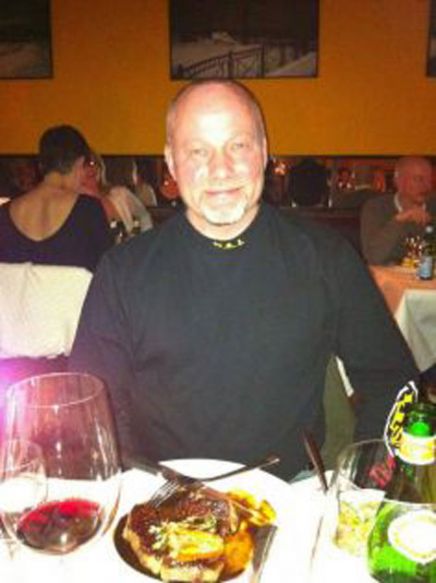 Jesper was so happy about the wine so he change collor in his face hihi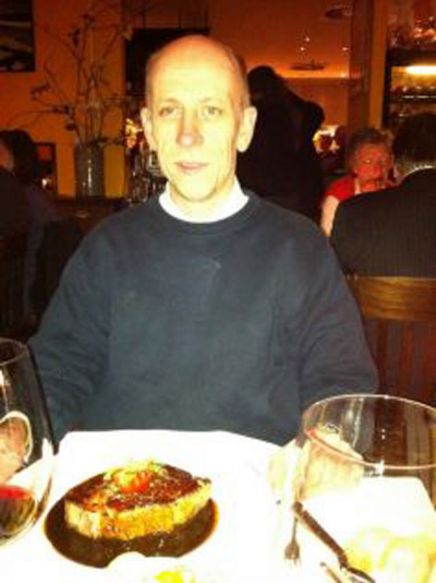 The berst beef I ever got and the wine was very good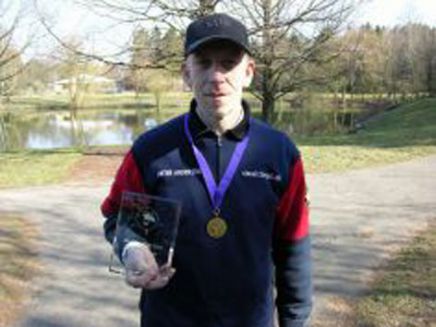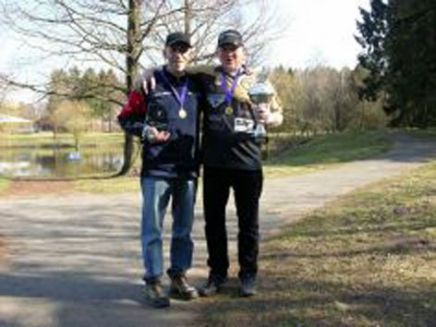 Me and Lars Hagemann ( S-P-T ), Lars got his PM in Production
My second PM are in house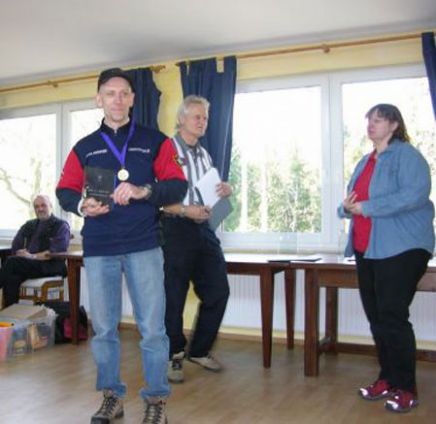 PM
Here I get my second PM in Senior
That was my second level III match this year, and as the first time this year it was again in Quickborn in Germany, this time it was as German Area 2 regionals.
And again to meet the two best IROA RM Jürgen Tegge and Uli Henkes.
Mr. Tegge will be the RM on this comming World Shoot in Greece, we are looking forward for that, and I hope I will work for him.
I drove with my good friend and owner of our new business teamtarget Jesper Thor Slaarup and it was Jesper's the first time in Quickborn, we got on the road with two other friends from Denmark Ro Michael Løye and Swedish IROA Ro Ola Dahlback.
We drove from Copenhagen at 12pm and this time we took the ferry Rodby Putgaarden, usually we drive all the way down there around 450 km and it won't take more than 5 hours with some few stop, this time it should be 100 km shorter and would take just over 3 hours, but although some border stop tax-free shop, roadwork's and a GPS that did not work completely after Jesper's head, so it took some extra time before we landed in Quickborn and it was about 6:30pm
Anyway we checked in on a new hotel, hotel Quickborn located next to the hotel we normal stay at, but it was fully booked when I had to book it, so we now had to try something new and it was a little expensive but ok.
After we had checked in, we went to the Italian restaurant to eat, and it was ok this time, not so much waiting time.
After dinner we went on McDonald´s and drank coffee and ate a small cake.
So back at the hotel and do some dry firing and then goodnight.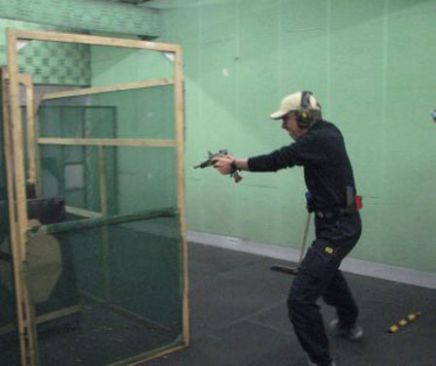 Frats Pedersen
Frats Pedersen shooting Open got a second plase and PM in Senior
Saturday morning up at 6am, breakfast and out on the shooting range at 7am, first shot was at 8:30am, but we then discovered that our squad first will start at 10am fu!! We could have slept a few hours more,
but then there was the time to watch the first 3-stage, picking every stage into IPSCore on iPhone, then some more dry firing, and then am ready to defend my PM ​​from first match this year.

We were a little over 20 shooters on our squad, and we started on stage 1 and it was 25 meters range left, a long course of 26 rounds 12 target and 2 poppers, I was the first shooter ,it went ok I had 2C and ended up with 71.64% (Senior 100%)
Stage 2 was also on the 25 range right site, a long course with 27 rounds, 13 targets, and 1 popper, a little slow time and 3C and the first D on the match, ended up with 64.22% (Senior 100%) I shooting minor and if I must defend my PM ​​against the other Senior Shooters they shooting major, then I pull myself together.
The tour is now out of the cold 100 meter range, but there was just some waiting ours first.
It's unfortunatelylike that in Quickborn although it is a pleasant place to be, some long waits, there are 4 Squad, with just over 20 shooters in each squad, they can only run 3-stage at a there is no range for more stage, so there is always a squad sitting out and waiting, and that's way there is a long wait time.
Anyway it was so time for Stage 3 is also a long course of 32 rounds, here it went ok but still a little slow time 41.85 and 4C I ended with 72.67% (Senior 100%)
Then it was lunch time and 3 hours of waiting time, but it was not so long, so after a few hours
And the rebuilding stages, it was time to stage 4 at 25meter range left. A medium course of 14 rounds with 6 target and 2 pops including 2 fast swinger, uhhh I'm not so good at swinger but it went ok I got 3C and here I ended at 69.13% (Senior 100%) so it was time to the last stage today, stage 5 Medium course 15 rounds 7 and a target popper incl. drop turner and a disappearing target which no standard shooter or production shooters shooting after, it was a wasting target. So here I got a full house at 16, 67 sec and ended with 54.04% (Senior 100%)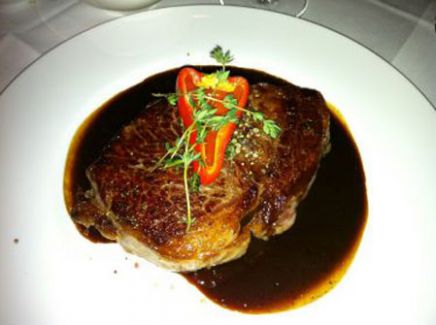 Donald Russell" Entrecôte
400 grams Donald Russell" Entrecôte from restaurant casse.croute a very nice restautrant in Hamburgor
Jesper and I drove back to the hotel to take a shower and then we drove to Hamburg to meet with some of our Danish friends and eating in a good restaurant known as Blockhouse a great restaurant with good steaks, but there was way too long queue outside, so we chose to find something else, we found a nice little restaurant in a side street, it would prove to be the right choice.
There were many people, but we were lucky to get a table, Jesper and I chose to order 400 grams Entrcote with red wine sauce, a little warm salad with potatoes and cabbage and red wine of the house, in some large glass we was very happy, and the steak, it is probably the Best steak I ever had , and I say that even am working in a steak restaurant, I praised it to the chef who then took me into the kitchen to show me the meat, it was just a really good tonight.
Are you ready
Up again Sunday 7am with summer time so it turned into an hour's less sleep.
And we should start at 8:30 am at 100 meters with a hot range.
Stage 9, 20 rounds, 10 target and it was quartered target with very little alpha zone was in force here is to get points and not do anything stupid, many shooter only got the C on this stage, I got 9 A and 11 C with a time 15.40 and ended at 5 place overall with 83.76% (Senior 100%) so it was an ok stage.
Just after it was stage 6, 24 rounds, 11 targets, and 2 popper, here it all went wrong for me, with magazine changes and focus on front-sighted, ended up with 19 A and 5C but with a time of 40.04 and ended with 57.91% (Senior-around 98%)
At this point I have no idea how the other senior shooter was on score. But now there is a long wait again so I have time to see where I was and how many point I have compare to the other senior shooter, and after an hour I can see that it is home, I can see that I do not have to shoot the last 2-stage, (but it appeared that be completely wrong I had made an error and count were 25 match points variability, so I was hoping it was there)
Well it was time for the last 2 stage at 25 meters
Stage 7 Short Course 9 rounds with 2 fast swinger again, 2 popper and 1 target with 2 no shoot one on each side, standing in front of a barricade and shoot popper a swinger and a target from the right side and swinger from the left, it was my choice, many open shooters took all from one site.
And here I got the first match miss, 2 C and a time of 15.29 ended up 44.33% (senior )
Here, one of our Danish shooters Jan Bode he got a stage win, and Jesper a 3 place very nice, especially for Jesper has been somewhat unlucky with his shooting.

Then it was the last stage No 8 also 9 rounds 4 target incl. with drop turner and 1 popper, here it was appropriate for me to start with 2 left target the popper, drop turner and the last target up to the right, many open shooters and real talented shooters took popper 2 target, drop turner and last target. Here I 2C and matched the second D and one time at 8.33 and ended up with 57.86% (Senior around 96%)

Then it was time to go back to Denmark, but first a tax free stop hihi I was home around 10pm, so now resting and get ready for Sunday the first SweDencup match of 2011

look back at my performance, I must say that I was perfectly happy, there are still some things I need to work with, but I have plans for much more training and assistance to do so it should work.