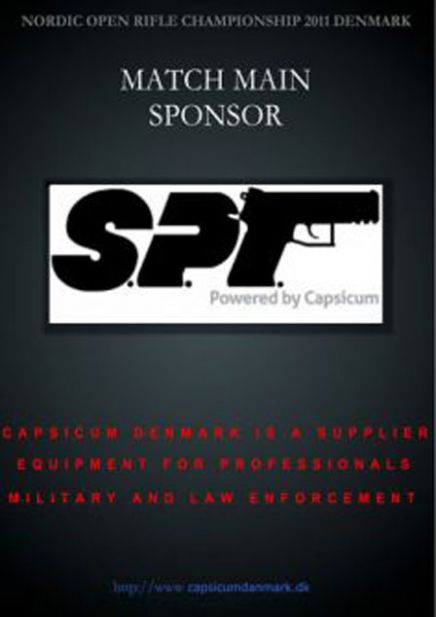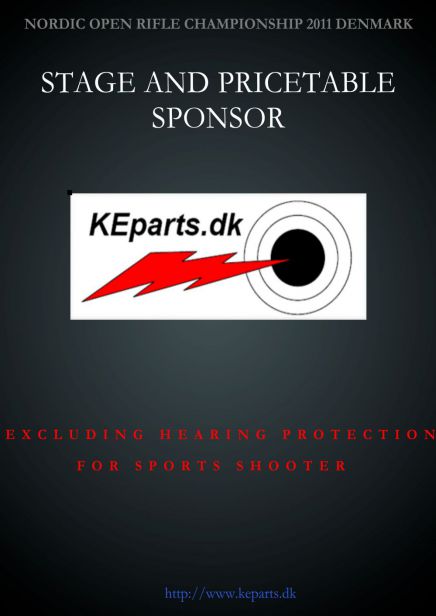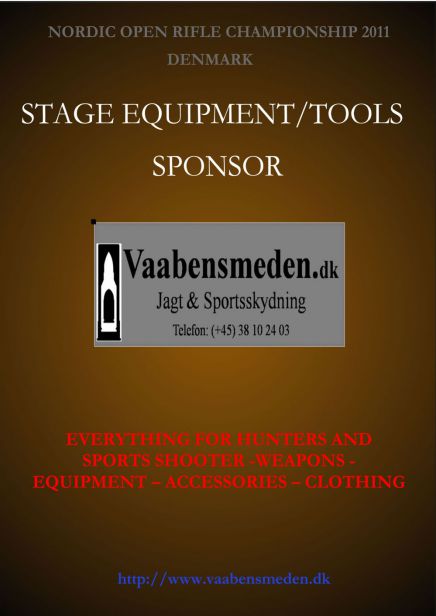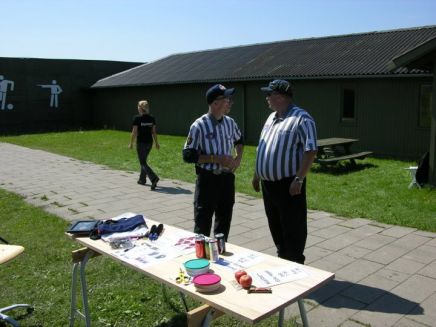 RMer
Range Master Peter Andersen and Ronny Bergström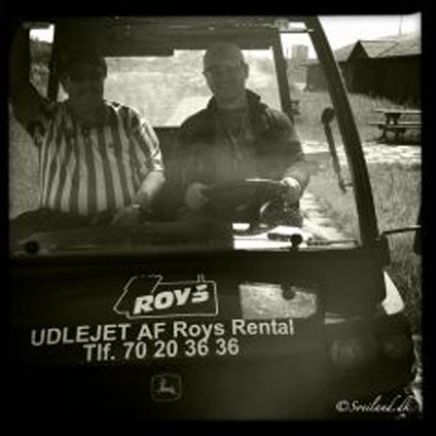 Relax
Vice RM Ronny and QM Tobias Lund ( Very good job )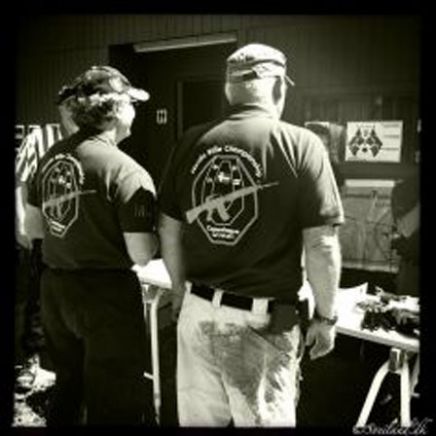 Nice logo
Our friend from Spain made some nice shirt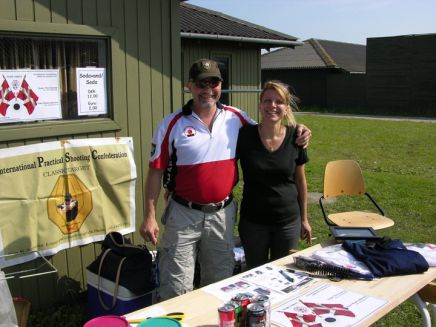 small store
Classictarget.dk and teamtarget.dk had a small store on the range, here its Jesper and Hanne from the shop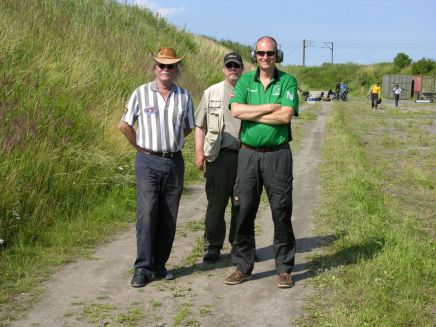 uhh
MD Tim Andersen, Finn Johansen and NROI Chairman Per Bressendorff
Take that hat off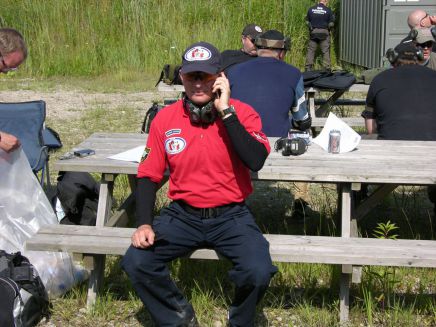 Calling the RM
Have a break time, maybe tru to call me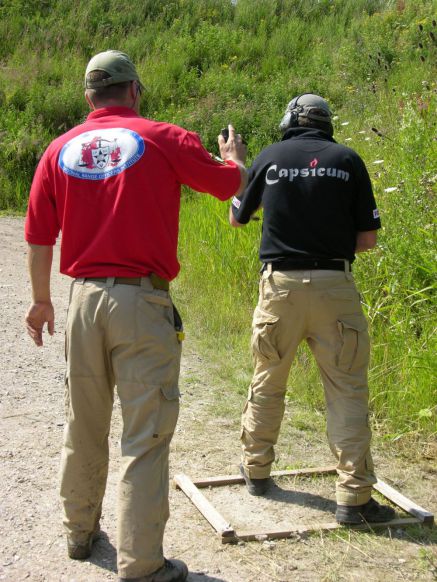 Stage 4
NROI René Voss working on stage 4
Here with a Capsicum shooter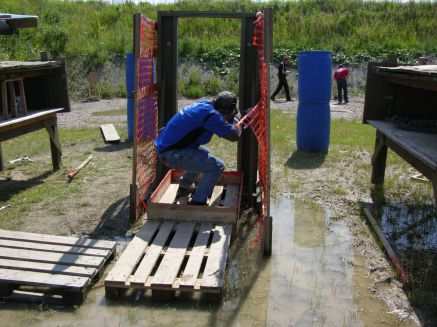 tight stage
I better wait until they come back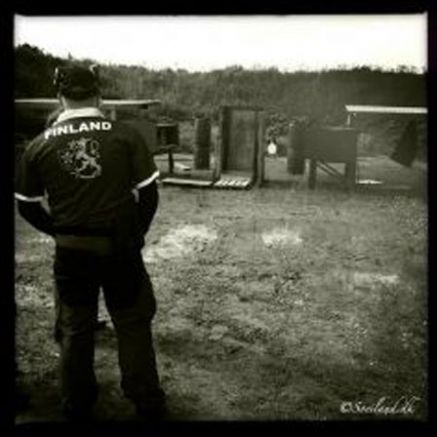 Finland
Shooter look on stage 6, how do I open the door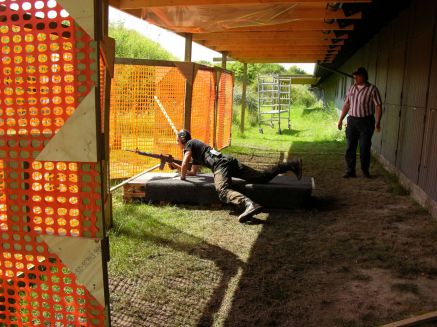 200 meter
,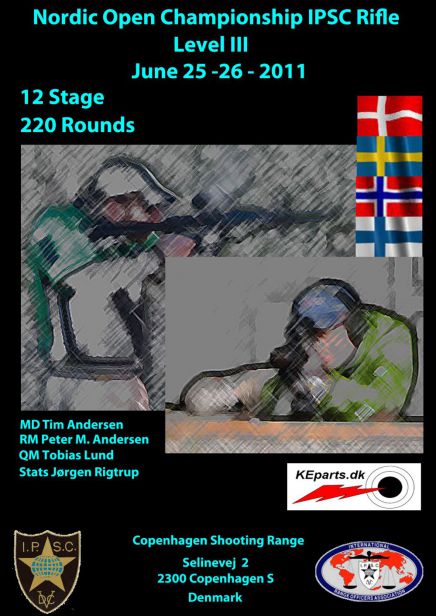 Nordic Open Championship IPSC Rifle
An IPSC Range Master's look back at this year's Nordic Championships in Rifle,
hosted by the Danish Region.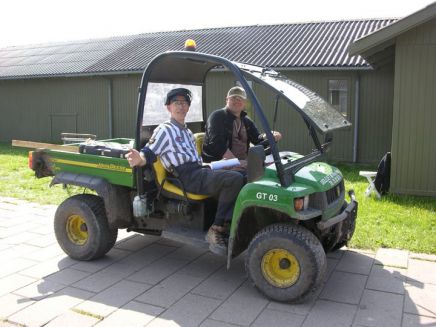 Range Master and QM
Tobias and I had a good drive
This was the second year running Denmark had an IPSC rifle shooting match at the Copenhagen shooting Range
Last year we hosted the Danish Championship with 70 shooters from Scandinavia, this year there were 127 shooters from Sweden, Norway, Finland, Germany, Holland, Estonia, Switzerland and Spain.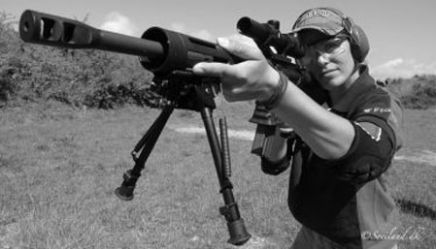 Sight Pickture
Cathrine Normann shooting Bushmaster XM15 16 inch, Swarovski Z6I 1-6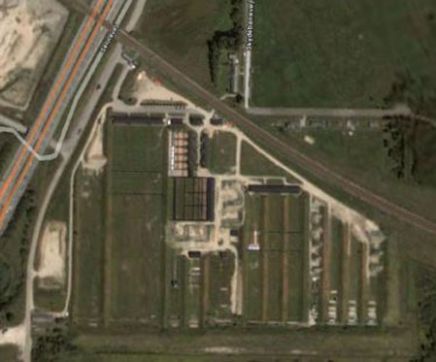 Shooting Range
Copenhagen shooting range
Is about 130.000 Square meters and is run by Copenhagen City Council together with a board of shooters. It used to be a military shooting range but they stopped using the range in 1984 and after that it is used by the Police and sport shooters. The range is situated conveniently between Copenhagen International Airport, and Copenhagen City Centre.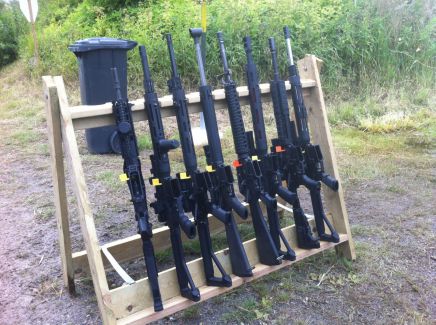 Gun rack
The far most popular division in this area is Open Semi-Auto division, which had 107 participants while 18 shot in Standard Semi-Auto division.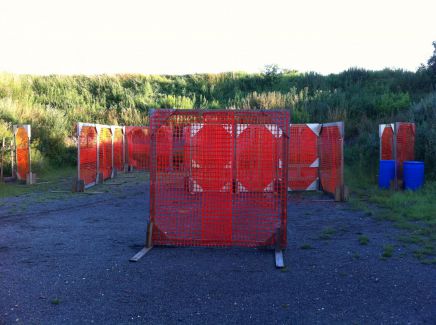 13 stages
The stages also looked really good
This year we came up with 13 stages included. 3 hot- range and with 246 shots
We got 3 builders to build 95 walls and 13 rifle racks for the match, a fantastic job. All together, we used nearly 120 walls, and the stages also looked really good, and very challenging. We owe a big thank you to the stage builders, who took on a very large task.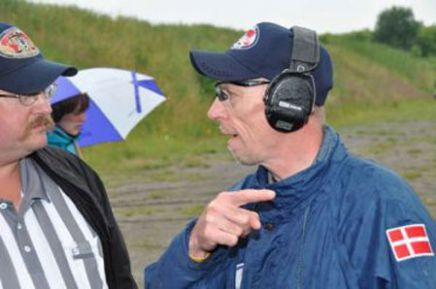 thank all IROA and NROi RO's for a job well done!.
This guy he did it again Ronny
I got lots of competent RO's to help us at this match. Vice-RM was my good friend from Sweden Ronny Bergström, and I thank all IROA and NROi RO's for a job well done!.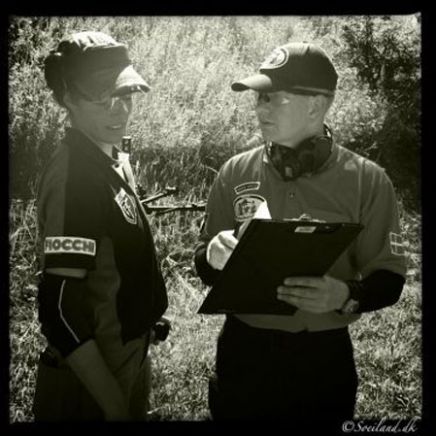 a Mike uhhh
Cathrine Normann listing to NROI Christian Ditlev, you have one mike ??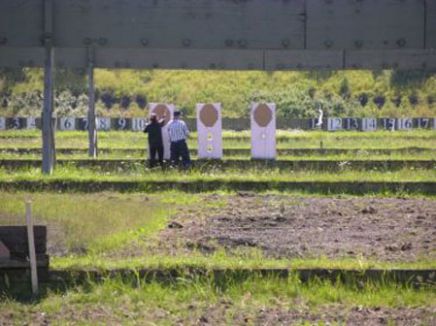 Metal plates
Metal plates on 300 meters again
Proved to be troublesome. Although all worked during the pre-match, there were problems at the main match, and we had to change the stage to all paper. We found more work needs to be done regarding the construction of long range metal targets.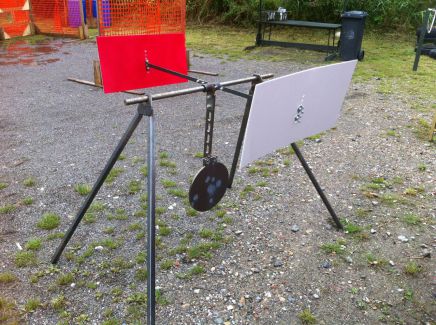 Metal self setting target
As something new we had made ​​a Metal self setting target, which proved to work quite perfect. The possibility to have a long range self setting rifle stage is every rifle sport shooters and official's dream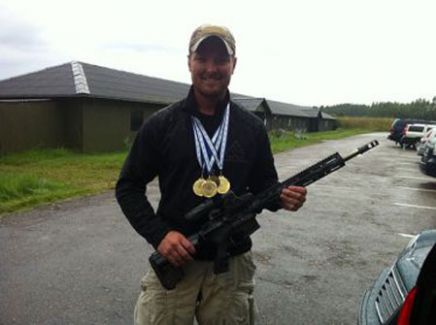 The winner
Christian Thomsen, DEN overall winner of SAO
16" BCM barrel, lower from DSA, VTAC handguard, AR Gold trigger, VLTOR EMOD Stock, Harris Bipod , Sight: EOTech 1/65 MOA and one 3xmagnification
Normally, rifle matches in Scandinavia are quite dominated by the very talented Finns and Norwegians, and his year was no exception. However, we were very proud to find a Dane, Mr. Christian Thomsen, as the overall winner in Semi-auto division, and receiver of IPSC Presidents Medal.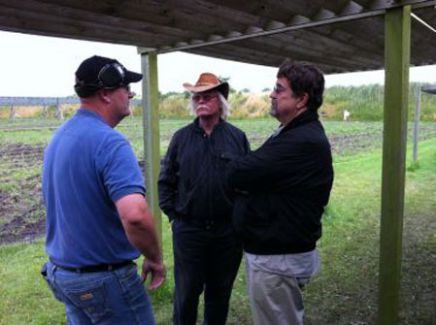 IPSC President
IPSC President Mr. Nick Alexakos
We had the great pleasure to be visited by IPSC President Mr. Nick Alexakos and his lovely wife Susan. Also the IPSC Rules Secretary Mr. Bob Chittleborough, UK, came to visit us.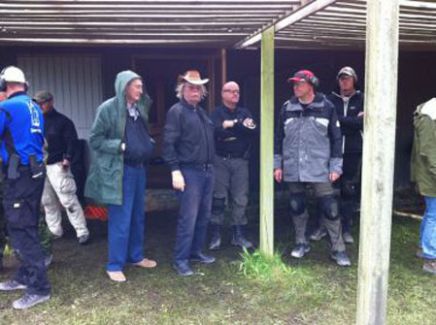 Views on the 300 meter range
Here is Bob and Tim on the 300 meter range
,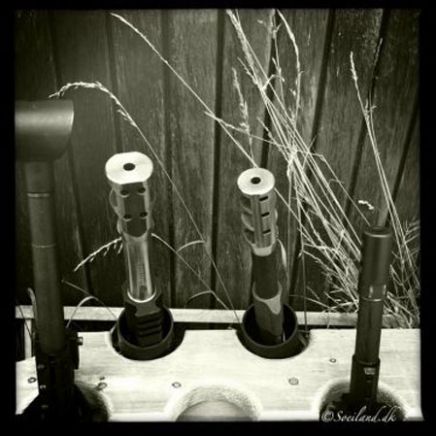 Comp
Rifle comp
Photo and Video