THE CHIEF PNP CUP 2016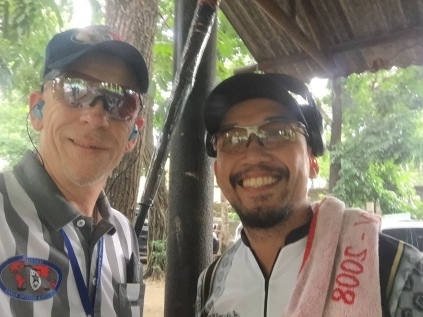 Always nice to meet the topshooter Jag Lejano this time he shooting Classic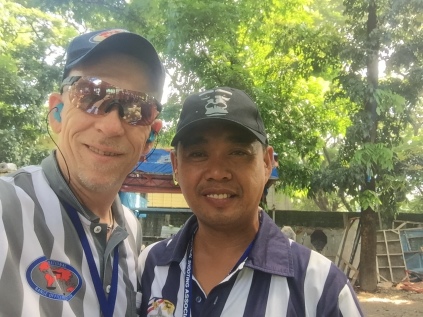 Nice to see an old friend again here its Marlon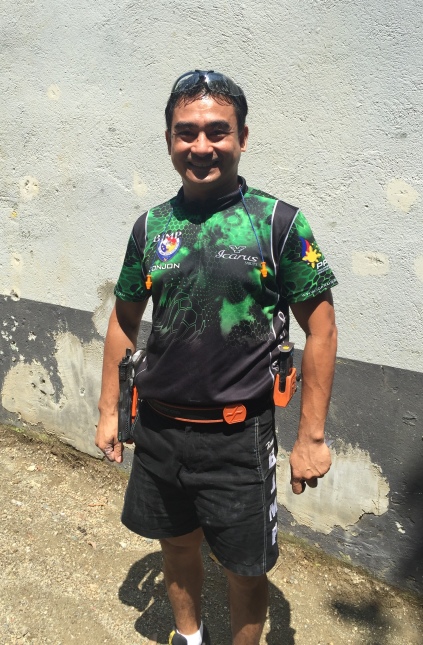 Type your text here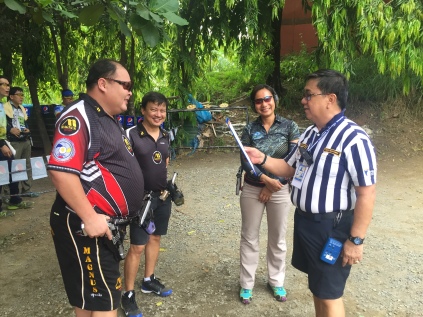 One of the small squad with my favorite Lady shooter Grace Tamaya
Always nice to meet up with old RO friend. Click on the gallery to see more of my RO friend´s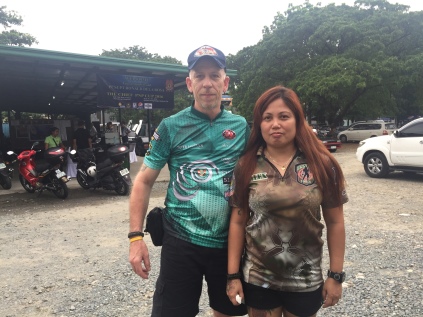 I was fortunate to meet some famous people on this match, here I am with Alex Cruz as normal shoots among others shoot Mini Rifle. Alex is also known for her great tattoos.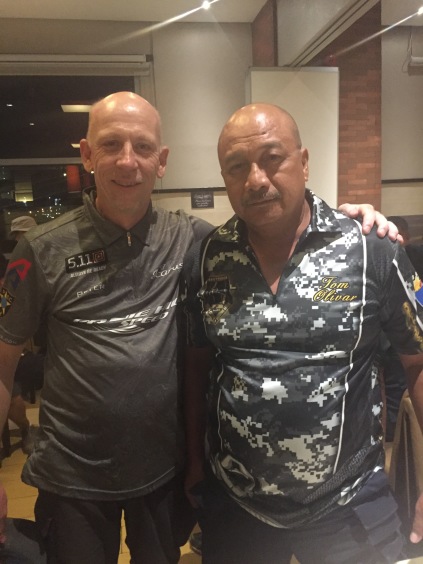 Kalbo and Kalbo. And here I am with the famous actor Tom Oliver who also are NROI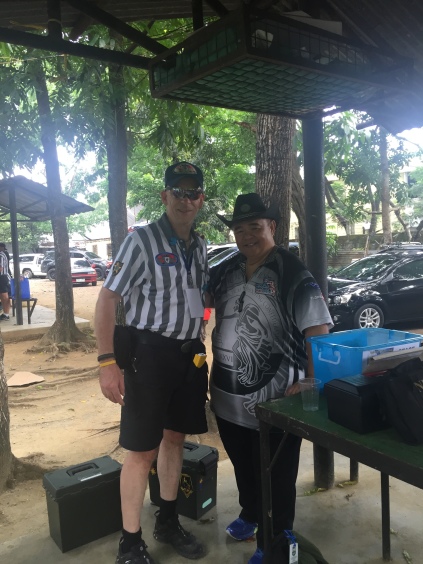 One of the other great personalities who came to visit, was the former owner of Clark Eagle Shooting Range, and previous president of many other companies MR Rosanto Sipin Labayog, very nice to see Rose again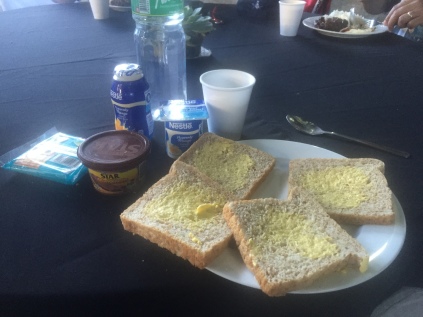 There are only 3 things that I need when I'm here in the Philippines. 1. A toothbrush. 2. Toilet paper and 3. My breakfast any time to be toast, marmalade and coffee. I can not rice, meat and so on. So I had to buy my own breakfast :)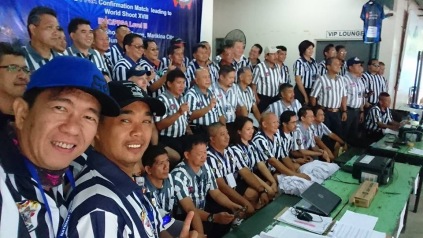 And we was verry happy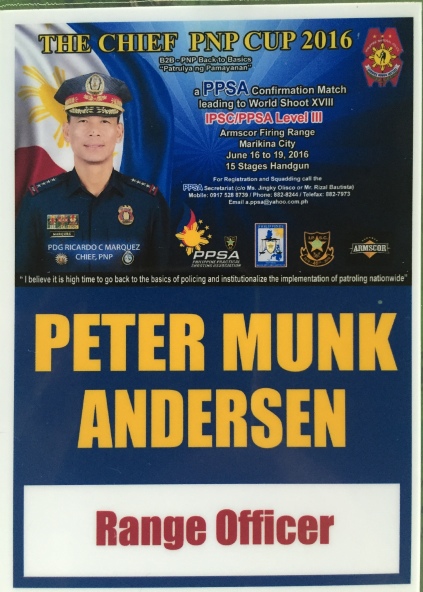 After a long long time gunban here in the Philippines is the time for the first Level III match. And I was lucky to be selected to work as CRO on this match, which you are very proud of. OK, I had hoped that I could shoot the pre match. I should have borrowed my godfather´s gun, but the week before we were at the shooting range and after 18 shots, I shot everything from the gun. So I thought I could borrow one at the shooting range, but when I was a little late, I was asked to go to my stage where I should be CRO, so no shooting from me this time.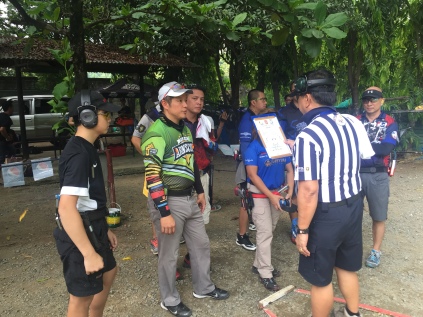 The match took place at Armscor Firing Range in Marakina, One of the first squad was, among other the top shooter Jethro Dionisio. And it is always a pleasure to see him shoot :)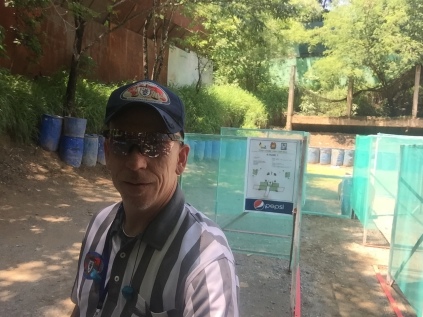 I was working on the stage 7 medium course 23 shots with 9 IPSC targets, one IPSC pops and 4 IPSC metal plates.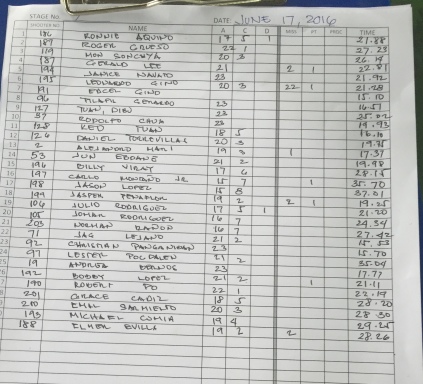 So it's like this in the Philippines that RO writes the score sheet, thereby also the shooter's name, division etc etc. + To write it all down on an A4 paper to exstern record. And even some shootercare in squad and has a schedule as normal , it is not equal taht shooter her follows this.
The plan for example, we have the first squad at 7:30 am but there was none before about at 09:00 so it can take an hour before there will come 1, 2 maybe a squad of 7, and in top of that , you will have shooter who walk in, those scoresheet have to be in seperate envelope. So it was some long days, and also to hear Ro complain about that, its hard work. but as I told them IF YOU WANT TO BE IN THIS CAME YOU HAVE TO FALLOW THE WAY THEY ARE DOING simple is that. The first day Friday, we had maybe 50 shooters, Saturday 100 and Sunday was completely dead that we had 11 shooters because people finished all up on Saturday, since it was Father's Day on Sunday so you have to be home. Stages close 12 pm Sunday so we finish early :)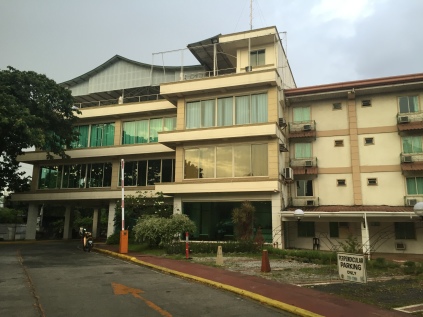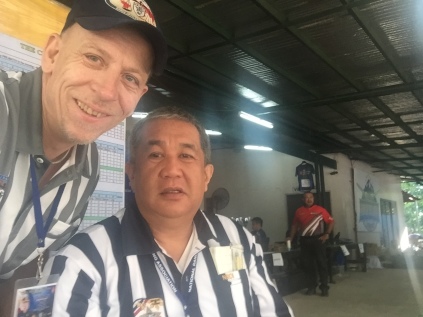 Here am with Gus Arroyo
Between the match should easily have sleep LITTLE
We got the hotel on Marakina Hotel where we were 4 in the room, I usually sleep alone, but accepted the offer. and when I said yes LITTLE I had an elephant on one side and a hippopotamus on the other, and then had to take my ear plugs in just so I could have slept a little bit, thank to the RO from iloilo among other Gus and Jose
Saturday was it for the famous RO night. This took place in the restaurant Vikings in SM Marakina. A whopping restauant with very different foods from among others Japan, Scandinavia Italy, Mexicon etc. There was so much food that we were dizzy, but a place to recommend, and it all paid for by the PPSA nice thank you.
One of the highlights was when the new Chief PNP Mr. Ronald "BATO" Dela Rosa came by to shoot the match. BATO is a IPSC shooter, and is very good at this. And a very pleasant man to talk to, I hope that I can get a meeting with him, then I would like me to discuss the Gun low with him here in the Philippines for foreigners.
All in all it was a good match, like I said it was the first match after gunban and it could well see that on the shooters, many had cramps and trigger freez. Again I expected to shoot pre-match, but could not this time. Thanks to the Range Master Rudy Marcelo for letting me be the CRO on this match and thanks to all ROs in the match to always take good care of me.