Quickborn Area 2 - germany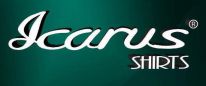 ICARUS SHIRT
Thank you to my sponsor ICARUS SHIRTS the best ipsc shirt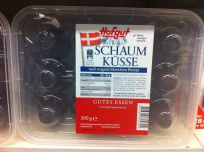 These cream puffs from Denmark, I found in supermarket and when you translate directly from the box then it comes up with an entirely different word I can not mention here: 0))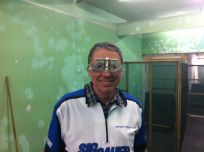 Heribert Bettermann
Had new shooting glasses or what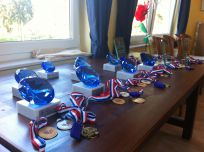 prize table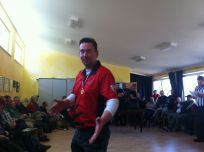 German Champ in Open
The German Champ in Open Mathias Henking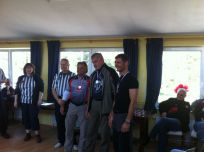 The German champions in standard
Michael Schütz, Yuri Musienko and Oliver Spoerner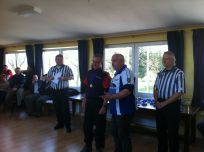 In the Open senior
Our Danish champ Francis Petersen's got his second PM and here with number three Wolfgang Kobler.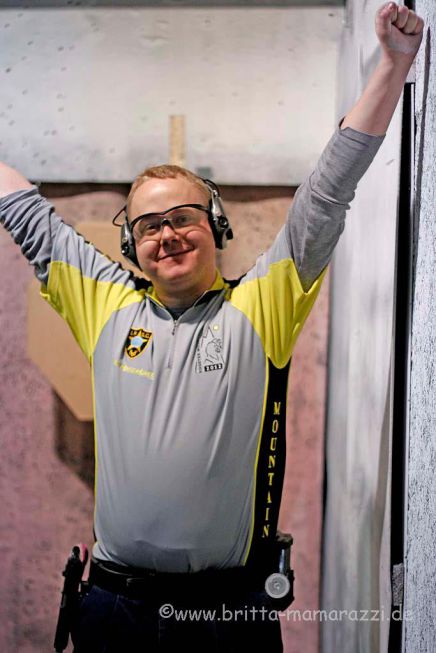 Claus Henneberg with the new Rooster shirt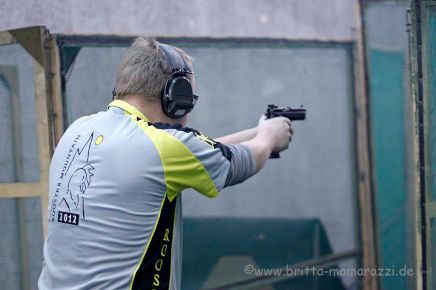 Here's Claus Henneberg with the new shirt from Rooster Mountain 2012 made ​​of ICARUS Shirt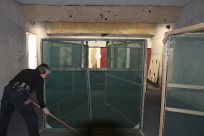 Here is the Super Senior winner Heinz Dehn
Here is the Super Senior winner Heinz Dehn collecting empty cartridge case, Photo by Britta Kobler Collecting empty cartridge case, Photo by Britta Kobler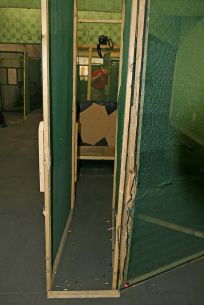 Here is a stage
With a narrow opening, Photo by Britta Kobler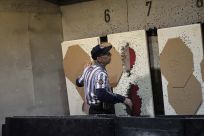 Super RO
Here is the Super Senior winner Heinz Dehn collecting empty cartridge case, Photo by Britta Kobler Changes target, Photo by Britta Kobler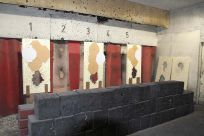 Mini target
Stage, Photo by Britta Kobler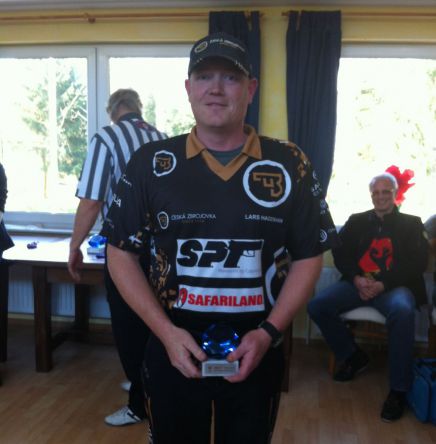 LArs Hagemann received second place and a trophy as a diamond he was very pleased with that.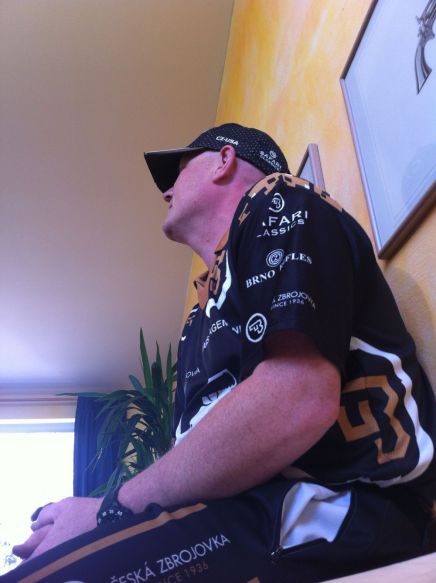 Waiting for more ??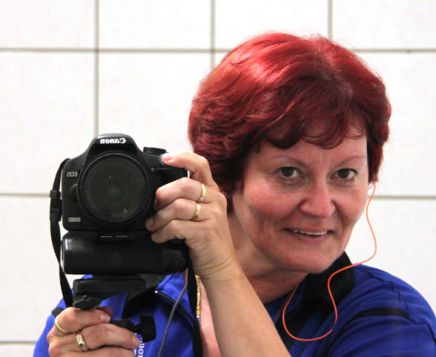 Some of the pickture was taking by Britta Kobler
MATCH RESULT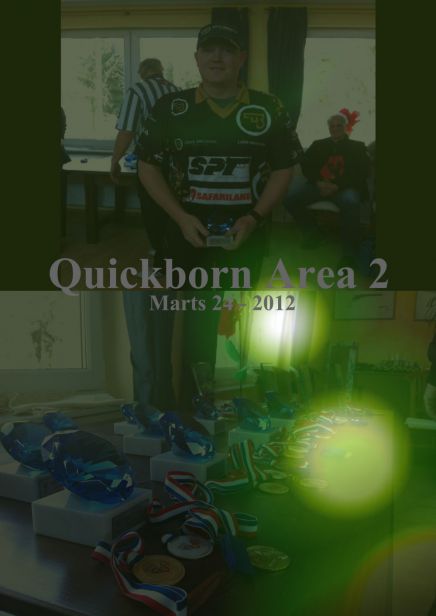 It was time for the first Level III match for me, and as in previous years, I start again in Quickborn Germany, I missed unfortunately the first match in January when everything was fully booked, and in fact I also got message that this match was also fully booked as a shooter.
I therefore agreed with Mr. Tegge that I could take my IROA clothes and my shooting stuff, so we could see if there was a space for me as a shooter otherwise i could work as RO.

I drove Friday morning 12 pm with GM in Production Lars Hagemann
We made a short stop at the border duty free shop in Padborg to get some cheap sodas and beer.

We arrived at Quickborn at 5 pm , and checked into the Etap hotel.
Then a tour to Famila supermarket and a little shooping and a sandwich.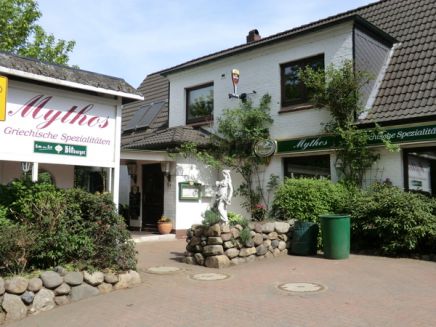 The Greek restaurant, Mythos, 5 minute walk from the hotel.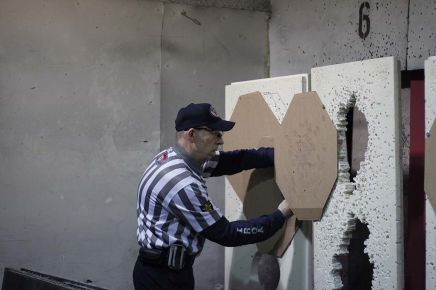 Here I put the new target up, Photo by Britta Kobler
It was Saturday morning and we were on the range at 7:30am and here it turned out that I had to work as RO so that was good I had taken my Ro clothes on so I did not have to change: 0))
I had to work on the right 25 meters stage with the German / Swedish / Danish Ro Jan Bode.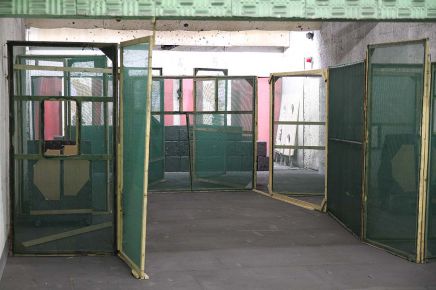 25 meter right, this stage you only have to shoot 1 round pr target.
Stage was a bit different this time it was Kai and his wife Nicole of Stats officer who had designed the stages this time and it could well be seen.
The 2 x 25 meter stage was with a mixture of full size target and mini target.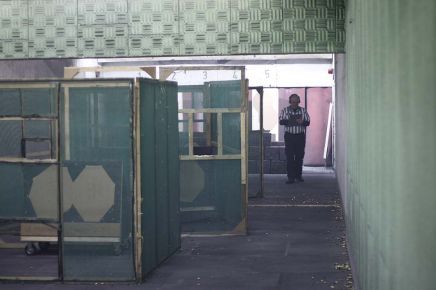 The 25 meter range on the left site, Photo by Britta Kobler
The stage there was most interesting, was the 25 meters left on Sunday, it had a few options, standing in front of 2 target, then you could take a step out to the right and take a target through the opening, run to the left and take 4 target and to the right to the last 4 target, but most ran zig zag.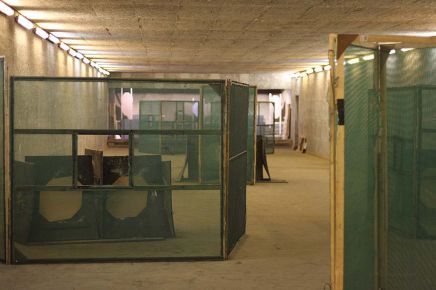 Medium course on the 100 meter range. Photo by Britta Kobler
At 100 meters range, there was a hotrange on Saturday, the first stage was a short course with forced magazine change, then a medium course with good speed, nice stage.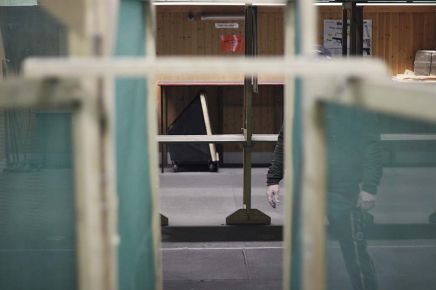 Otherwise, as I said it was some really good and inspiring stage this time,some quite technical, difficult and challenging stage.
On a stage was only strong hand shooting, a stage with only one shot in each target
So I hope Kai and Nicole is allowed to do stage again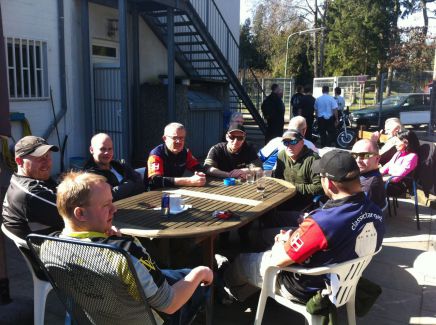 Weather was perfect with lots of sun, so when there was little time between the squad, then you have to get out and get some air and sun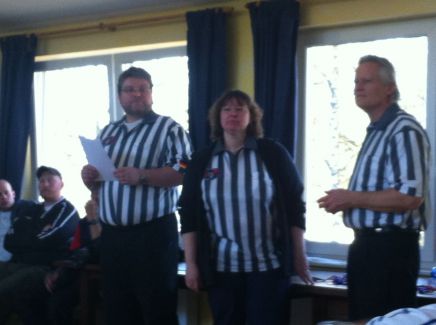 Range Master former Stats officer Kai Grone his wife Stats Officer Nicole and MD Jürgen Tegge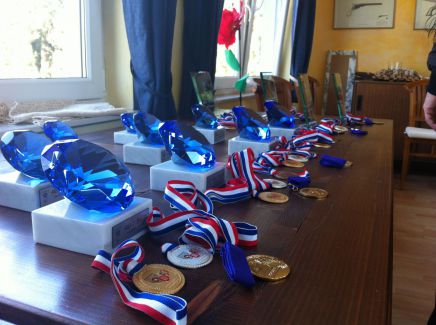 Here prize table, including diamond trophy, presidents medals, second and third prize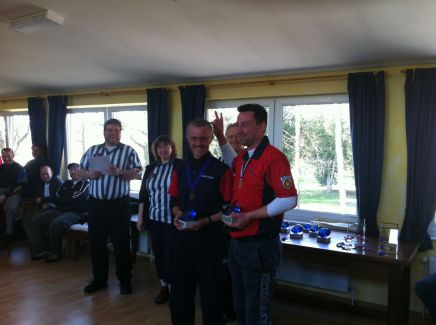 Here is our Danish open shooter Frants Pedersen with his Presidents Medals overall and in second place Mathias Henking.
In standard overall won Michael Schütz Germany second place Mads Andersen Denmark and third place Yuri Musienko.
In production won Heribert Bettermann Germany, Lars Hagemann, DEN and third place Thomas Ballüer

In the category Standard Senior I missed a new man in as a senior, so I thought I got second place and my mate from Denmark Steen Pico would have the presidens medals, but no it turned out that Mr.Yuri Musienko. was now in senior :0)) and I did not get any medal for third place, I was then a little disappointed.
My own presentation was ok I have not trained as much as I wanted to, my big goal this year is Rooster Mountain and Cops Cup.
This match, I had 2 miss and a no-shoot, and when you consider I worked as RO and shot in between, so I think I did it very well.
I ended up as number 12 overall with 60.88% and in Senior at number 3 with 83.57%