2013 C 4 Swedish Championship in Production, Classic and Revolver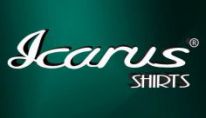 icarus shirts
Thank you to ICARUS SHIRTS the best ipsc shirt
Match conclusion is end of this page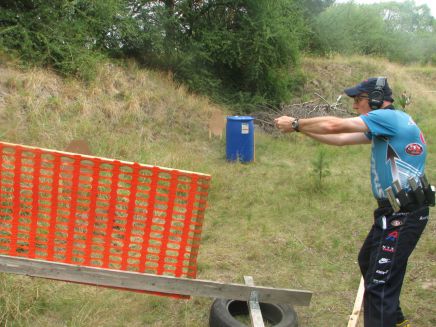 Am ready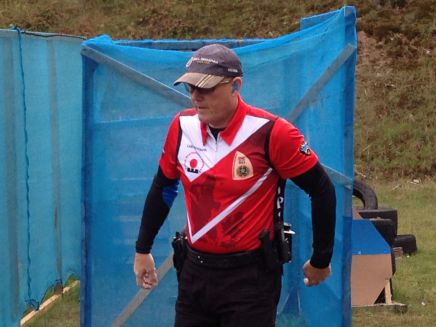 Lars Hagemann is proud to show the new EHC Shirt, the design of classictarget and manufactured by ICARUS Shirts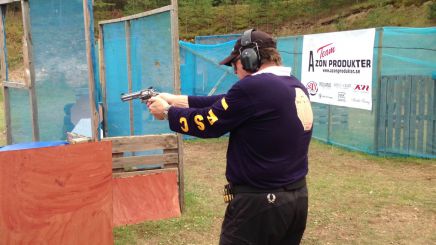 Roger Tiensuu shooting revolver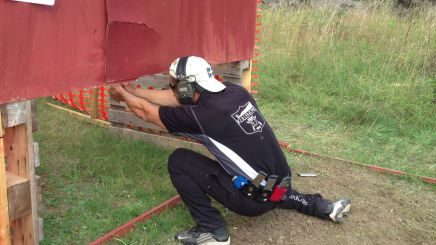 Faj Tran in a low position, and no, he does not stand up he is down on his knee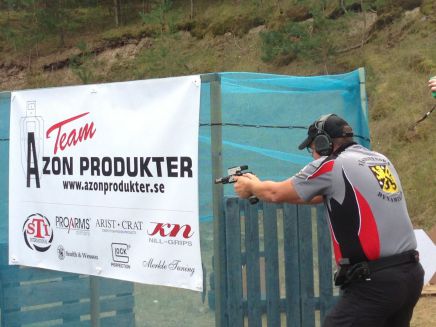 Bjarne Larning shooting open also using ICARUS Shirts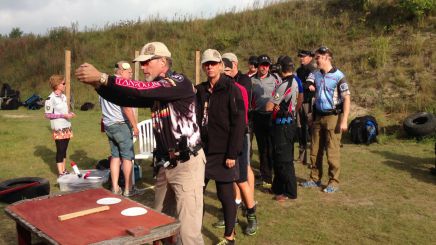 Johan and Marianne Hansen all most ready for stage 2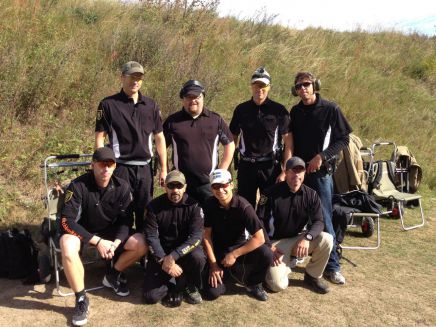 Team Kullen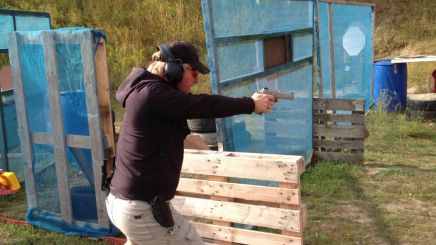 Robert Söderström was not shotting any trees down as he did on Rooster Mountain :0)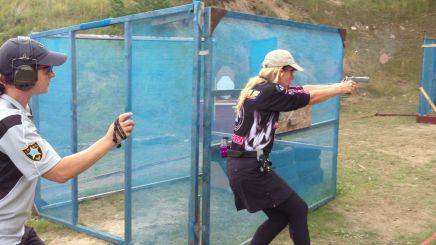 Marianne on the move on stage 3 with Tina as RO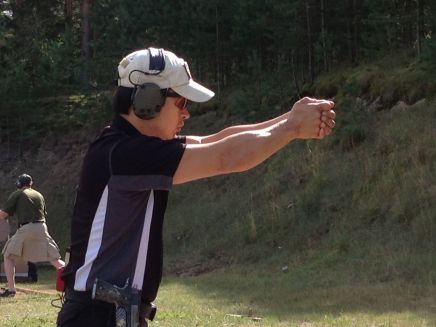 Its always nice and fun to have Faj Tran around it makes your day more fun I love you Faj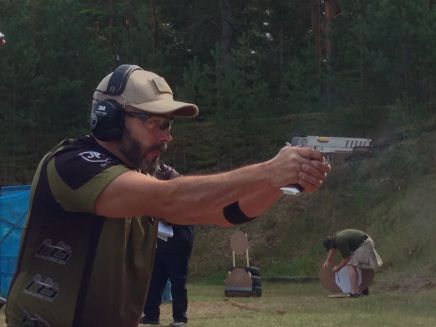 We had a lot of shirt from ICARUS this time, very nice to see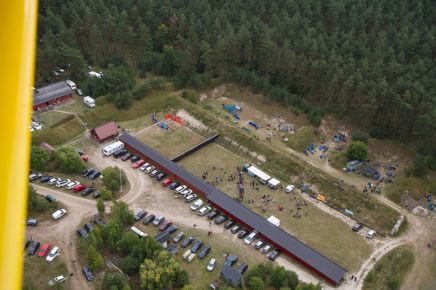 Shooting range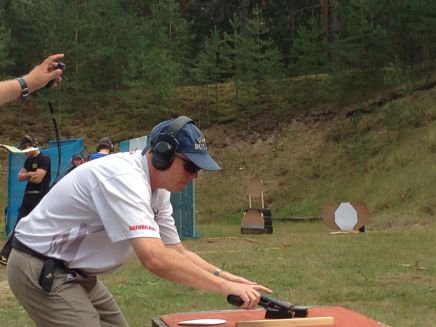 Robert Kunst had changed its open gun out with her Production gun here at stage 2, he is ready for a table start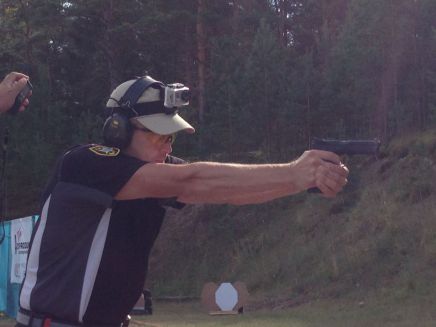 Here is one of the twins I can not remember who's who: 0) ready to head cam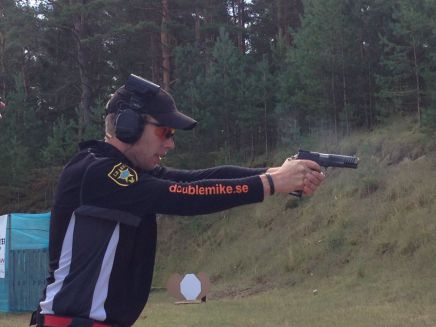 Andreas is fokus on his front sight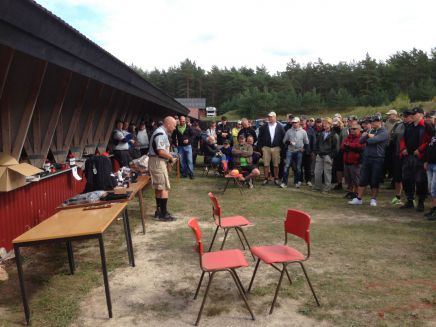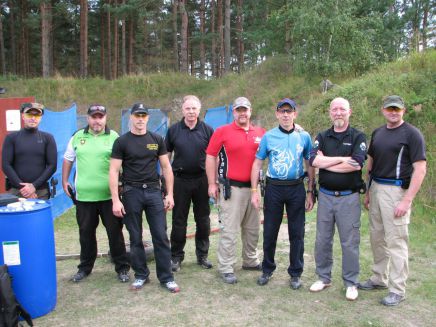 Super squad "Kamelåså!"
RO REPORT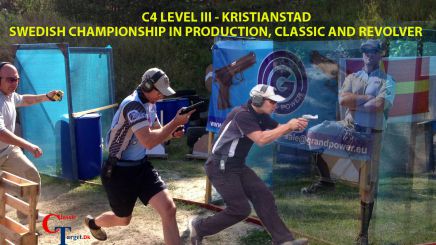 Kristianstad held its first level III match.
I had volunteered to work as IROA in the match, and I was very excited to see how they are doing their first level III.
Kristianstad led by Håkan T Söderholm and Oscar Krook has held IPSC shooting before by our SweDenCup matches and are level II.
And yes I hope they do it again next year, because it was actually a really good match.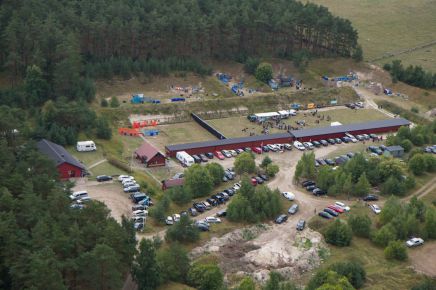 Shooting range
Shooting pitch in Kristianstad are 1:45 drive from Denmark and is a lovely area, shooting range is located in a small wooded area.
The shooting range is probably 150 X 250 meters.
It was divided into 3 Area, Area 1 with stage 1-5. Area 2 from stage 6-10 and Area 3 stage 11-14 Area 3 had they borrowed from a farmer.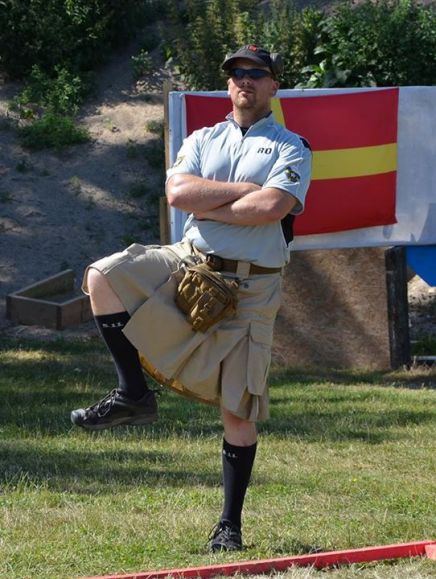 MD Häkan Söderholm
Kristianstad is often said to be the most Danish city in Sweden. The city was founded by King Christian IV in the 1614th During the more than 40 years as the city was Danish, reaching the founder really put his stamp on it.
But when the Danes suddenly discovered Hakan Söderholm ¨CLAN¨ with their kilt, then Danes pulled back, they would not be in a girly city :0) And now belong to the sweden with a little taste of the Danish flag.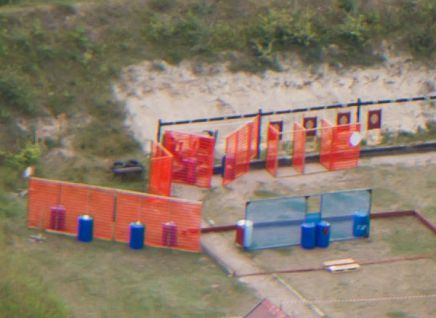 Stage 15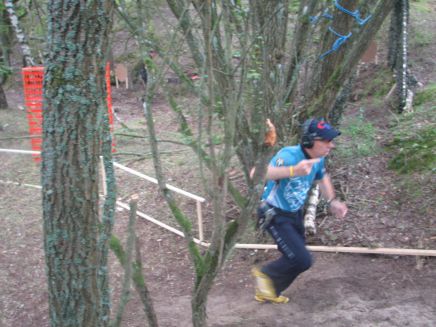 I arrived Friday morning, and we had to do the pre-match first, the pre-match was over 2 days, Thursday and Friday I chose to come Friday and had to do all 14 stage.
And I must say that all of the 14 stage I shot were all really good stage, there were many close up targets, so it was a lot of quick stages, it can also be fun once in a while, and it was very fun on this match.
Some of the stages had swinger and I have to tell in the IPSC world the swinger was probably the slowest swinger I've ever been up against.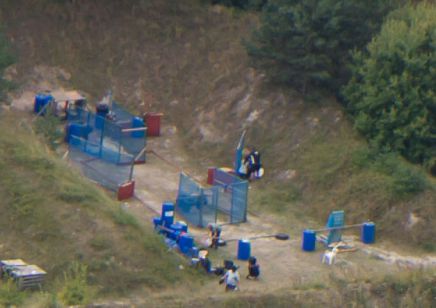 Stage 3
Many of the stages had many options and I like that, when you can see targets from several different positions it does many shooters can easily become confused.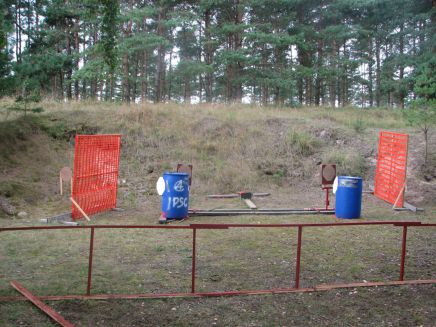 One of the stage with slow mini targets swinger, but a nice stage to shoot, it was a table start with a unloaded gun.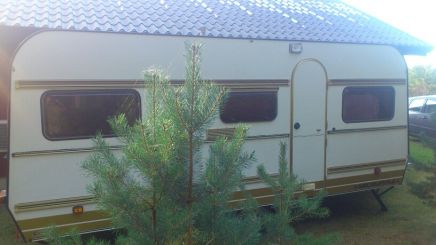 My caravan
After pre-match would I have to have somewhere to sleep, I thought they had booked hotel like SM in Malmo but no it did not, first they offered me a caravan but I would just try to look at a hotel in Kristianstad where the other shooters lived, but since it was too expensive, I drove back to the rank and took the caravan-
I was so tired that I did not have the energy to correct my Mattress, so I fell into some holes all night, but it was better Saturday night, so it was actually quite fine with this caravan. it should I have again next year if they promise to breakfast gets better hihi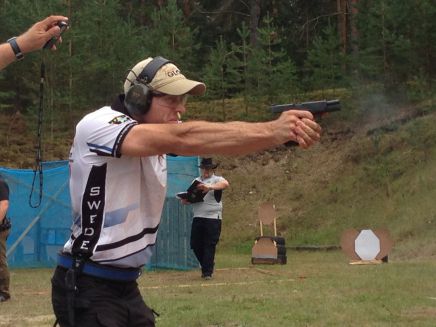 Mikael Jung
This match was the Swedish championships in Production, Classic and Revolver, so that was part Standard shooters who had chosen to shoot production, so some had forgotten the rule with maximum 15 rounds in their magazines. Mikael Jung tries to have round 16 in his nose hihi.

Area 1
I worked as area CRO in area 1 with stage 1 to stage 5. 1 Short course, 3 Medium and 1 long course. There were 225 shooters with only one DQ, and since it was Swedish Championship in Production, classic and revolver there was 159 in Production, 26 in classic, 13 in revolver and 17 in standard division. and I would guess that was shot around 68500+ rounds.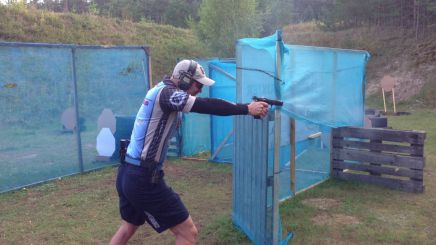 Rasmus Gyllenberg
There was a fight in production and Rasmus is the big champ was overtaken by Magnus Johansson this time with 4% followed by Peter Kastell.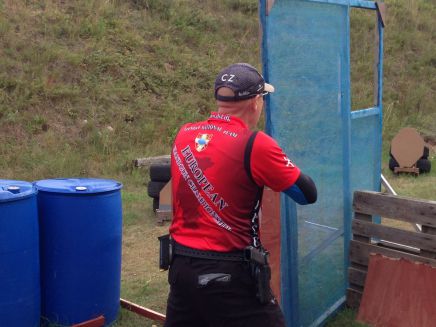 Lars Hagemann
Amazingly enough, Lars Hagemann was the only Dane who shot the main match, and i don´t understand that even it was close to departure day for the European Championship in Portugal, would this match be a Stunning training opportunity for EHC.
In addition to Lars as shooter, me and Michael Løye was there working as IROA, and when Kristianstad only is in tiny 2 Hour Drive from Denmark, it would have been fun with a little more Dane.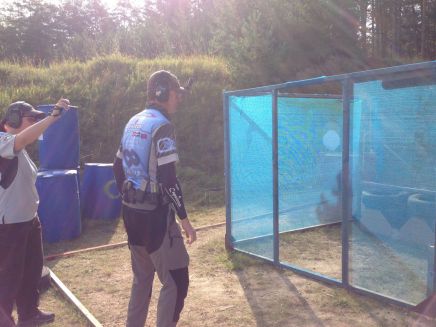 Mats Dalmas was probably of all shooters who had the worst match and maybe not.
Mats had to retire on Saturday when he had major problems with his ammo
and came back Sunday and also here it does not go according to his plan
Mats ended anyway up as number 2 in the standard by 14% to Robert Andersson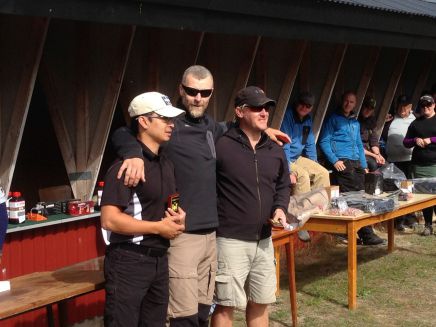 It seems that Lars-Tony Skoog is a kind of Eric Grauffel in a Swedish way. If Lars shoots open, classic or ? he wins. Second in was Faj Tran with 92,90% and third Robert Söderström with 88,30%
The conclusion of this match
This first level III match was a great match and I would recommend to sign up for next year when it comes out.
I just hope it will announce in a better time than it did, for there were many who did not know this match took place and it is not so good.
The Range in Kristianstad is pretty good I think.
Stage was also really good, maybe a little more technical next time.
Lunch Saturday Sunday was really good, I missed a better breakfast.
Official of the match was good, they just need to learn that even if it rains, you don´t stops working, which slows down the whole match. :0)
But one important thing and especially when it is the first level III
For god's sake remember to get medals and shirt home, it means a lot to the shooters.
My own shooting went ok I was happy enough but also know that I need to work on some things.
I will like to say thanks to MD Hákan and Oscar, Range Master Ola Dahlbäck ( Its always nice to wotk for you )
To my crew on stage1 to 5 you all did a great job.
To my pre match squad "Kamelåså!"
And last and must important all the shooter you all was really good and behaved yourselves as real shooters should do.
Thanks
DVC
Peter